The Land of The White Elephant / Part 2
by Frank Vincent
Publication: Harper & Brother New York/ Google Books numerized
Language : English
480 pages
First travel account by an American citizen through the lands of Burma, Siam, Cambodia and Cochin-China, Frank Vincent Jun.'s book is just a gem. Life at the royal courts, lay of the land in the 1870s, description of the early stages of Angkor rediscovery (chapters XX to XXIII), and a reporter-like rendition of a Khmer wedding in Siem Reap 150 years ago showing that traditions are stunningly stable. 
Frank Vincent Junior was a free agent, mingling with royals around South East Asia during a trip combining business, art recollection and probably some kind of intelligence mission for the sake of US authorities. 
His obituary in the New York Times, right beneath renowned French explorer Gaston Maspero's one, shows that he donated his art collection to the Metropolitan Museum.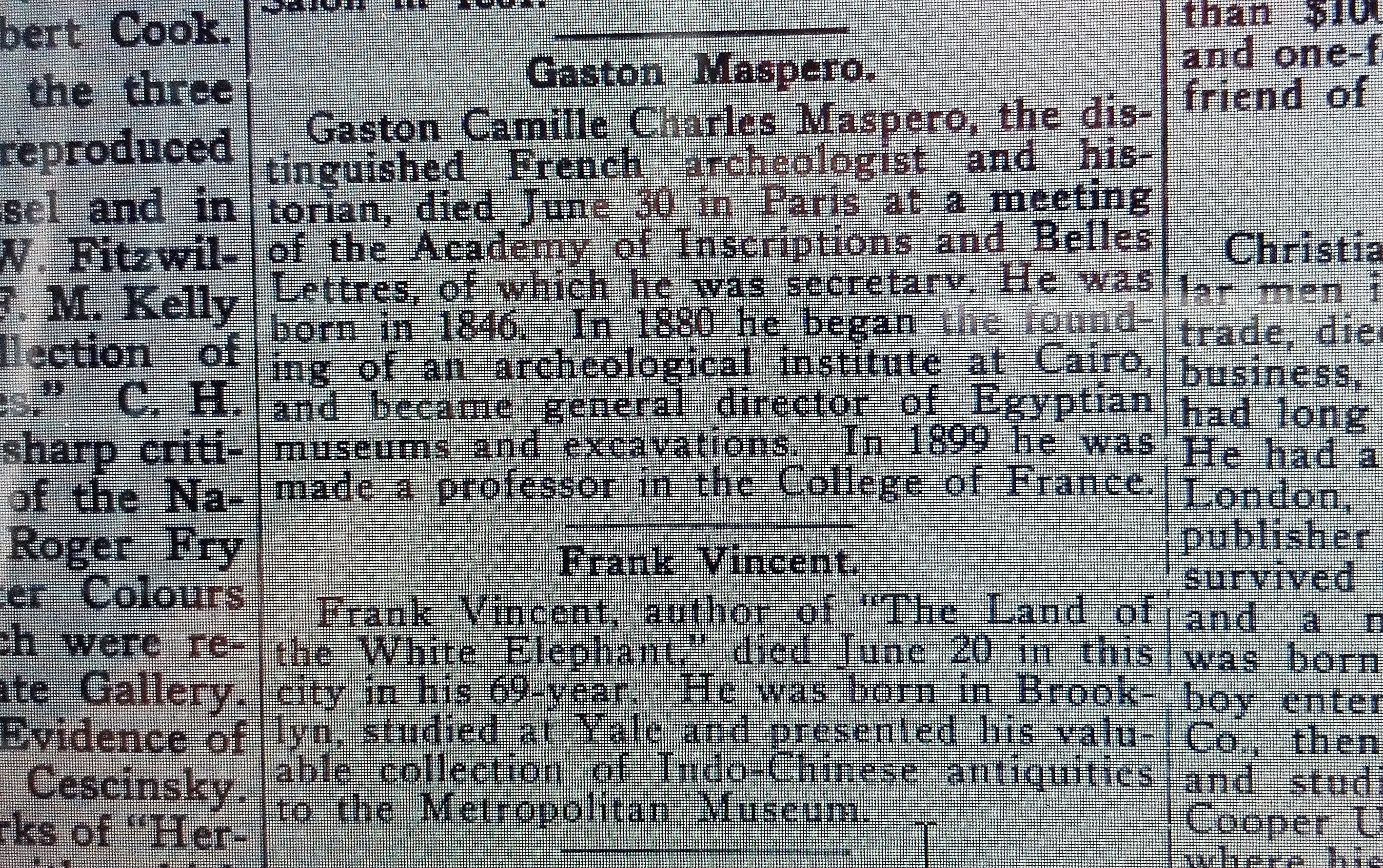 About the Author
Frank Vincent
Frank Vincent (1847-1916), American explorer, businessman and art collector. 
The first American citizen to visit Angkor while he was a guest at the court of the King of Siam, left his important collection of Indo-Chinese art to the New York Metropolitan Museum. 
Obituary in the New York Times, 1916.