Sok Khin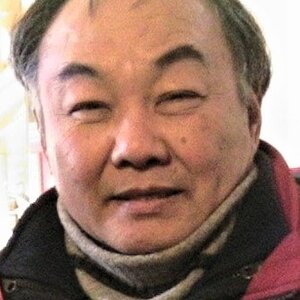 Khin Sok (ឃឹន សុខ) (1942, Kandal Province - 10 Oct. 2011, Paris) was a Cambodian historian, linguist, literature and arts scholar. A member of the Royal Academy of Cambodia, his publications contributed to the scientific interpretation of historical sources, literature and the systemic development of the modern Khmer language.
As a participant of the Khmerization movement he encouraged the promotion of a culturally independent Cambodia on the basis of enlightened and scholarly education in an international context. Khin Sok taught Khmer language between 1973 and 1993 at the Institut national des langues et civilisations orientales (INALCO).
From 1975 on he conducted studies, revisions, interpretations and translations of the Cambodian Royal Chronicles, culminating 1988 in his work "Chroniques royales du Cambodge (De Banà Yàt jusqu'à la prise de Lanvaek de 1417 à 1595). Traduction française avec comparaison des différences version et introduction" During the 1970s and 1980s he published a number of works on the interpretation of inscriptions of various temple ruins of the Khmer Empire. His expertise helped to supplement and determine the actual Royal Chronology of Cambodia.
Beginning in the late 1980s, he produced a number of scientific papers on the history and the relations between Annam (modern day Vietnam), Siam (modern day Thailand) and pre-colonial Cambodia.
During the 1990s Khin Sok's publications shifted towards linguistic topics, such as the first grammar book on modern Khmer language, a comprehensive Khmer language manual in co-operation with Claude Jacques and Yoshiaki Ishizawa and a contemporary Cambodian-French dictionary, followed by his concluding work: "La khmérisation de l'enseignement et l'indépendance culturelle au Cambodge - On the Khmérisation of education and the cultural independence of Cambodia." In later years he alternatively taught history and civilization of the countries of Southeast Asia in Phnom Penh and Paris.