Albert Savine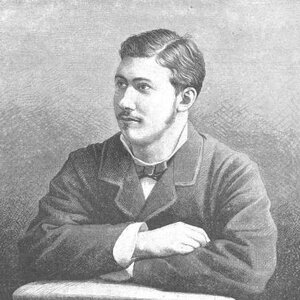 Albert Savine (20 Apr 1859, Aigues-Mortes, France -- 6 June 1927, Boulogne-Billancourt, was a French writer, journalist, translator, publisher and penpusher who often went after lucrative yet reprehensible assignments -- a series of blatantly antisemitic pamphlets, for instance -- but died in abject poverty.
Married to a rich Cuban heiress, Maria Coste, he published numerous Catalan, Spanish and English writers, and launched his own publishing house in 1886 -- which went bankrupt in January 1897. Divorced and ruined, Savine took refuge in the Paris Bibliothèque nationale in order to collate a pharaonic, 36-volume Collection historique illustrée (1900-1914), a melting pot of historiographic essays.
Despite his tendency to promote hate speech, in particular against Jews, Savine was prasied for his translations of popular English and Spanish authors (Oscar Wilde, Rudyard Kipling, Conan Doyle, Robert Stevenson, Narcís Oller, Fernán Caballero, Juan Eugenio Hartzenbusch, Juan Valera).