Alfred Raquez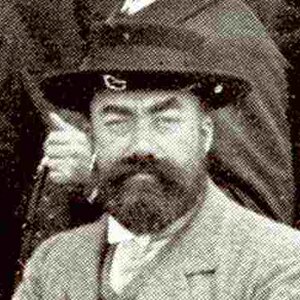 Joseph Gervais alias Alfred Raquez (1 June 1864 (?), Dunkerque - 9 Jan. 1907, Marseille, France) was a prolific writer, photographer, traveler and editor who vividly described China, Laos, Cambodia, Siam, Annam, and Java at the turn of the century.
Declared bankrupt in March 1898 after some fraudulent investments, Gervais briefly flew to London and re-appeared as Alfred Raquez in a French government telegram dated June 1, 1898, from the Vietnamese city of My Tho. He might have been attracted to Indochina due to the fact that his younger brother, Benjamin Gervais, was a high-ranking French Navy officer involved in the conquest of Laos against the Siamese forces.
Associated with the Bulletin de l'Ecole Francaise d'Extreme-Orient (he was named corresponding member of EFEO in 1906), contributor and editor of the Hanoi-based Revue Indochinoise, Raquez published five books about Asia, covered many regional event such as the cremation of King Norodom I of Cambodia, and authored thousand of photographic postcards. He was also a delegate of the Laotian Pavilion at the 1906 Exposition Universelle.
According to his biographer William L. Gibson, in June 1898, Raquez was invited to take part in the first-ever cinematographic screening in Indochina, in King Norodom's Palace, organized by 'Master Léopold of Paris' (Léopold Bernard). One of the short films in the selection was Le bain de la Parisienne, probably the first occurence of female nudity in the history of the seventh art.
In 1906, 'Raquez' published L'Indochine, an illustrated sum co-edited with Joseph Ferrière, Georges Garros and Alfred Meynard, with photographs by himself, Pierre Dufresne (Haiphong-based professional photographer), Brandela (Saigon-based professional photographer), and other contributors.
He was so adamant about hiding his true identity that it has been rumored that he decided to commit suicide when his real name was revealed.
William L. Gibson's Alfred Raquez's Roles as Author and Editor of La Revue indochinoise (BEFEO, Vol. 104 (2018), pp. 343-374)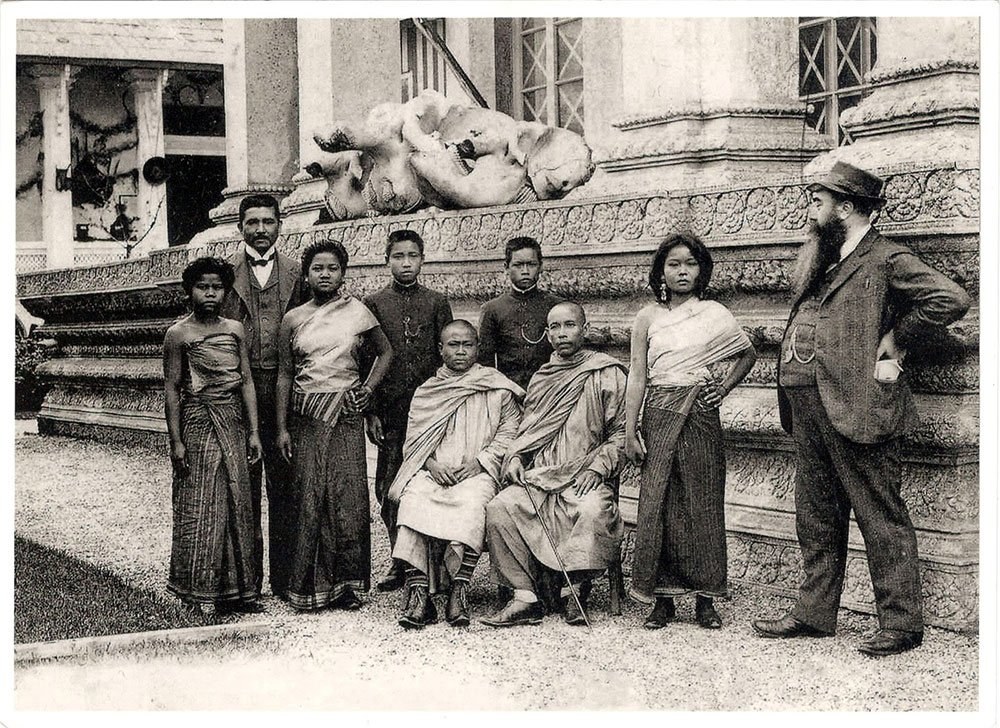 Raquez (right) at the Laotian Pavilion, 1906 (Source: William Gibson/Mekong Review)