Amitav Gosh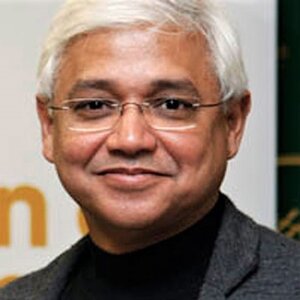 Amitav Gosh (1956, Calcutta) is a worldwide respected Indian author in fiction and non-fiction, focusing on cultural and societal explorations.
A former reporter with the New Delhi Indian Express newspaper, Gosh encountered recognition with his debut novel, The Circle of Reason (1986). His short essay Dancing in Cambodia, At Large in Burma (1998) has been acclaimed as one of the finest approaches on Southeast Asia.
Amitav Gosh arrived in Cambodia in January 1979, just after the Khmer Rouge had been ousted from power but were still active in some parts of the country. In 1993, he mentioned in his Diary his interview with Pich Keo, archaelogist and curator, in which he recalled his 15 Jan. 1979 visit to Angkor Wat: "Before, Angkor Wat, and every [other] temple in Angkor was clean. But when I came to Angkor for the first time, everywhere there was forest – Angkor was invaded by the jungle. Just after Liberation. The moat which was around the temple had no water and the Khmer Rouge had placed mines everywhere."
After publishing novels of note such as The Glass Palace, the writer has been lately turning his attention to the impact of climate crisis on human behavior, with Gun Island (2019) and The Great Derangement (2016).
Listed works