Andy Warhol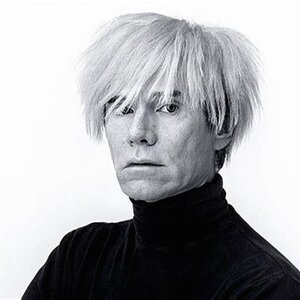 Andy Warhol (born Andrew Warhola, Jr., 6 Aug 1928, Pittsburgh, PA, USA - 22 Feb 1987, New York City) was an American painter, printmaker, filmmaker, and a leading figure in the visual art movement known as pop art.
He visited Cambodia in 1956, when he was still a relatively unknown artist drawing for fashion magazines and advertising agencies after training at Carnegie Mellon University.
After a successful career as a commercial illustrator (the now mythical 1962 Campbell's Soup Cans painting!) Warhol became famous worldwide for his work as a painter, avant-garde filmmaker, record producer, author, and member of highly diverse social circles including Bohemian artists, wealthy heirs and heiresses, Hollywood stars, and avant-garde literati.
Albeit sticking to "political neutrality", Warhol indirectly criticized the American-made Vietnam War, agreeing to create a poster "Vote McGovern" for the Democratic Party against warmongering Richard Nixon, and subverting the right-wing campaign "Bomb Hanoi!" slogan. However, his pop-art sensibility led him to address politics, and political leaders, as a mere part of 'mass media stardom'.
In May 2022, his 1964 silkscreen of Marilyn's face, "Shot Sage Blue Marilyn", was sold for about 195 million at Christie's New York, highest price achieved for any auctioned American work of art.The highest price ever paid for a Warhol painting is $100 million for a 1963 canvas titled Eight Elvises. The private transaction was reported in a 2009 article in The Economist, which described Warhol as the "bellwether of the art market." $100 million is a benchmark price that only Jackson Pollock, Pablo Picasso, Vincent van Gogh, Pierre-August Renoir, Gustav Klimt and Willem de Kooning have achieved.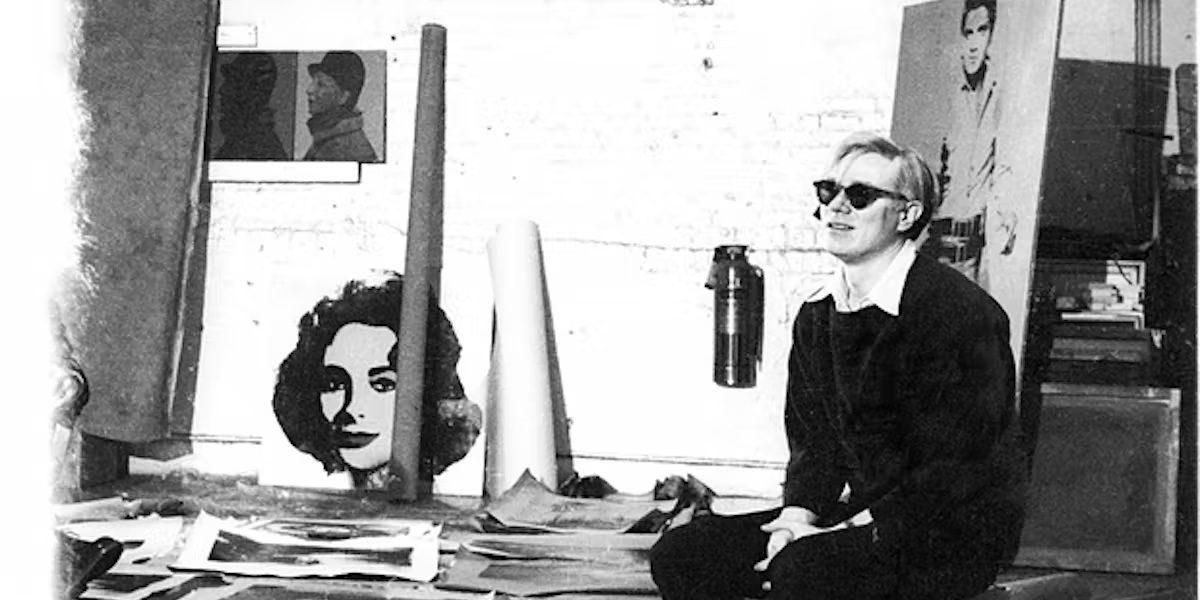 Andy Warhol in 1956, the year he went to Asia.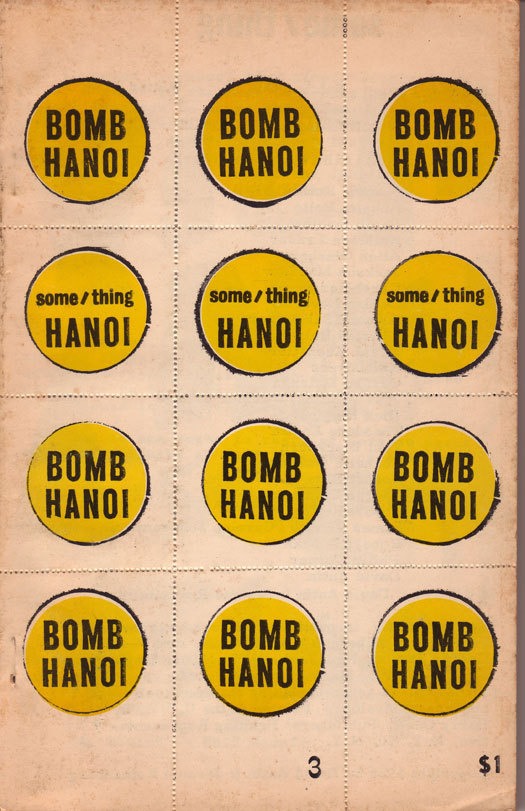 'Some/thing', Andy Warhol's response to warmongers in 1966.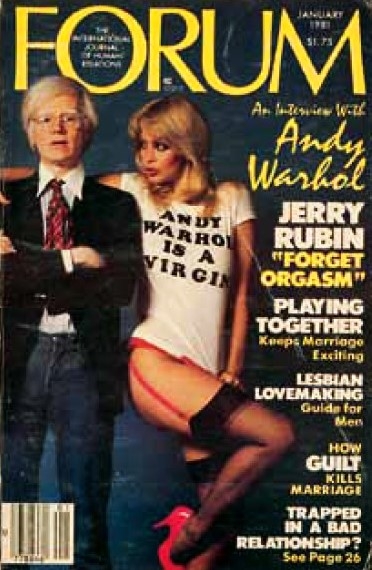 Andy Warhol is a virgin", claims the model's teeshirt on Forum magazine, 1981.
Listed works