Barbara Watson Andaya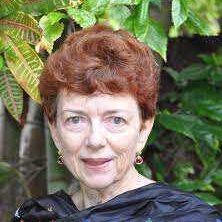 Dr. Barbara Watson Andaya is an Australian historian, Professor in the Asian Studies Program at the University of Hawai'i and former Director of the Center for Southeast Asian Studies.
In 2005-06 she was President of the American Association of Asian Studies. Educated at the University of Sydney (BA, Dip.Ed.), she received an East West Center grant in 1966 and obtained her MA in history at the University of Hawai'i. She subsequently went on to study for her Ph.D. at Cornell University with a specialization in Southeast Asian history.
Her career has involved teaching and researching in Malaysia, Australia, New Zealand, Indonesia, the Netherlands, and since 1994, Hawai'i. She maintains an active teaching and research interest across all Southeast Asia, but her specific area of expertise is the western Malay-Indonesia archipelago.
In 2000 she received a John Simon Guggenheim Award, which resulted in The Flaming Womb: Repositioning Women in Southeast Asian History, 1500-1800. She is currently working on a book tentatively entitled Gender and Sexuality in Southeast Asia and is also General editor of the new Cambridge History of Southeast Asia.
Listed works