Colleena Shakti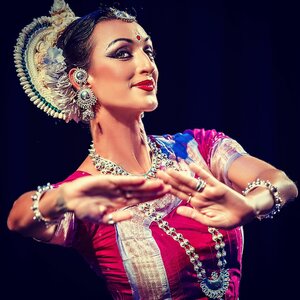 Colleena Shakti is a sacred dance performer based in Rajasthan (India) and Greece.
As a teacher, founder of the Shakti School Dance, and as a performer wishing to bring together yoga practice and entertaining folk or court dance, Colleena has been a major actor on the Rajasthan cultural scene, rekindkling ancestral dance forms, with an accent on Khatak and Odissi (perhaps the oldest of India's classical dance forms, earlier performed in the temples of Odisha).
Learn more and read Supriya Nayak's essay on Odissi dance.