Cristina Cobo Castillo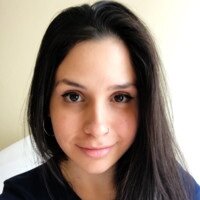 Dr. Cristina Cobo Castillo is a University College of London (UCL) researcher working on archaeobotanical analyses (macro-remains) from Southeast Asia (Thailand, Cambodia, Vietnam, Bali, Philippines, Bangladesh), with an emphasis on the Iron/Metal Age period.
She has worked on Angkor archaeobotanical research within the UCL Rice Project led by Dorian Q. Fuller.
In Spring 2021, Cristina Castillo gave an online presentation on "Fiteen Years of Archaeobotanical Research in Mainland Southeast Asia", co-sponsored by the Center of Southeast Asian Studies at University of Wisconsin (Madison) and the Archaeology Brownbag Lecture Series.