Denise Heywood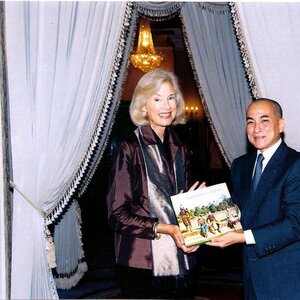 Denise Heywood is an art historian, author, lecturer, photographer and journalist. She worked in Cambodia for three years in the 1990s and has been a scholar of Southeast Asian art ever since.
Her books include Ancient Luang Prabang (also in French) and Cambodian Dance: Celebration of the Gods, with a foreword by HRH Princess Buppha Devi.
Now based in London, Denise Heywood is a lecturer for The Arts Society (formerly NADFAS), The Art Fund and The School of Oriental and African Studies (University of London) on their post-graduate Asian Art Course. She has lectured all over Britain, Australia, New Zealand, Southeast Asia, South Africa and Europe at universities, colleges, schools, travel societies and art institutions ranging from The Courtauld Institute to The British Museum, The National Trust and The Royal Geographical Society.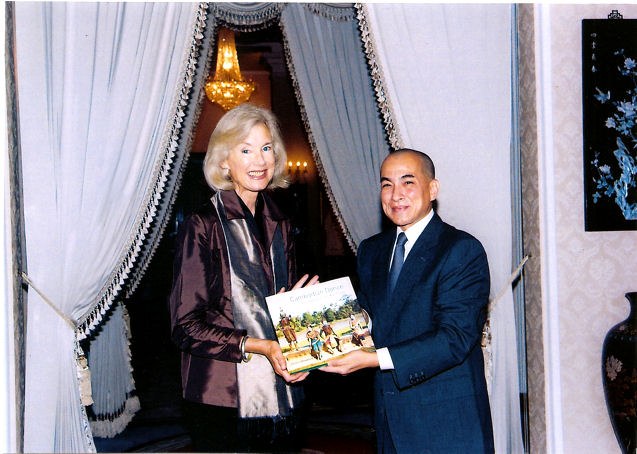 Denise Heywood presenting her book on Cambodian dance to HM King Norodom Sihamoni (photo from the author's website).