Derek Heng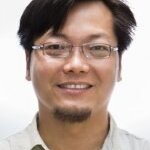 Derek Thiam Soon Heng (Singapore) is ]a professor of history at Northern Arizona University specializing in diplomatic and economic relations in the East Indian Ocean and South China Sea in the pre-modern era.
Co-author of Singapore: A Seven-Hundred Year History, published by Singapore (Institute of Southeast Asian Studies, 2012), Derek Heng is currently a member of the National Advisory Panel on Archaeology (Ministry of Community, Culture and Youth of Singapore).
Before being in academia, he had been drafted in the Singapore Armed Forces, worked as a business translator (French –English) and had been an antiques dealer in the UK. Since 2001, he has been a faculty member at diverse institutions of higher learning, including the National University of Singapore, Yale-NUS College, the Ohio State University, the inaugural Rector of Cendana College and Head of Studies of History (Yale-NUS College), and is a Professor of History at Northern Arizona University (NAU), USA.
His research focuses on the state-formation and survival strategies of small port-states in Maritime Southeast Asia before AD 1500, through the integrative use of textual and archaeological data.