Eleanor Mannikka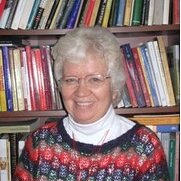 Eleanor Mannikka lived and taught in Venezuela for many years before locating permanently in Michigan, where she teaches Southeast Asian art at the University of Michigan.
She published her first work on Angkor Wat in 1976, coauthored an article in Science magazine, and has had her work featured on the American television series Archaeology. Her doctoral thesis in 1985 was titled: Angkor Wat: Meaning Through Measurement.
Eleanor Mannikka has participated in many efforts to preserve the site of Angkor and its temples, including the 1990 and 1992 Unesco meetings in Bangkok and Paris.
Listed works