Francis Garnier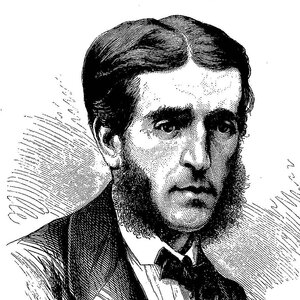 Lieutenant-de-vaisseau (French Navy Lieutenant) Marie Joseph François Garnier (in Vietnamese, Ngạc Nhi) (25 Jul. 1839, Saint-Étienne - 21 Dec. 1873, in action during the Hanoi sieg) was one of the first French explorers to extensively write about Cambodia, the Mekong River, Indochina, Tibet and China.
In June 1866, Garnier joined in Saigon the Mission d'exploration du Mékong under the command of Captain Ernest Doudart de Lagrée, with (among others) anthropologist and physician Louis Joubert, botanist Clovis Thorel, sailor-photographer Émile Gsell, draughtsman and architect Louis Delaporte, and Louis de Carné Jr. from the French Foreign Ministry. As a commandant-in-second, he was in charge of hydrographic, meteorologic and cartographic reports.
Upon Doudart de Lagrée's death in Yunnan Province, he took over the Mission, leading it up to Shanghai and sailing back to Saigon in June 1868. After a stint as a cartographer at the Navy Ministry in Paris, and a recognition of his work (along with famous explorer David Livingstone) by the French Société de Géographie, he traveled back to Shanghai with his spouse and carried on several solo explorations, having obtained an honorary leave from the Navy.
Called back by Contre-Amiral Dupré, the then Governor of Cochinchina, Garnier reached Hanoi in Nov. 1873. On Dec. 21, he was injured and capured by Chinese-Annamite pirates operating in the area, the Pavillons-Noirs. He was found decapitated and emasculated. Despite his quite sulfurous reputation -- he was accused by some of embezzlment --, he was later granted state funerals in Paris, and no less than five French battleships have been named after him.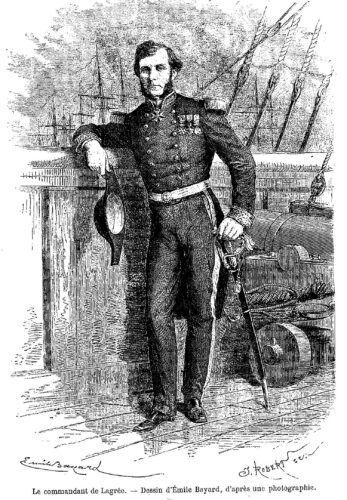 In 1873, Garnier co-authored with Doudart de Lagrée and Delaporte the Atlas du voyage d'exploration effectué en Indochine pendant les années 1866, 1867 et 1868 (Paris, Hachette).