Georges Maspero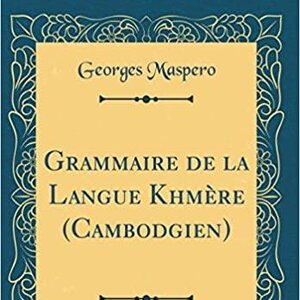 René Gaston Georges Maspero (21 August 1872 – 21 September 1942) was a French sinologist and a civil officer with the French Protectorate in Cambodia.
He was the son of egyptologist Gaston Maspero and half-brother of sinologist Henri Maspero.
A colonial governor of French Indochina, he was appointed Resident-Mayor of Haiphong, then acting Resident Superior (15 April 1920 – 6 December 1920) of Cambodia. He was among the founders of the École française d'Extrême-Orient (EFEO).
His daughter, Eveline Porée-Maspero, has extensively studied Khmer culture and Cambodian mores. She wrote his obituary in EFEO Bulletin, here.
Listed works