Ingrid Muan

Ingrid Muan (1964, Virginia, USA - 30 Jan. 2005, Phnom Penh) was a Doctor in Art History, an art teacher, and a passionate researcher on Cambodian traditional and modern arts since 1994, when she moved to Cambodia. Her PhD dissertation is "Citing Angkor: The "Cambodian Arts" in the Age of Restoration 1918 – 2000," (Columbia University, 2001).

Teaching at the the Royal Uni­ver­sity of Fine Arts (RUFA), and co-founding the Reyum Foundation with friend and partner Ly Daravuth in 1998, she authored several books related to Cambodian arts, architecture and material culture, and directed an art school for poor children.
Her book on Cambodian art of ornementation, Kbach, remains a major reference study on the subject.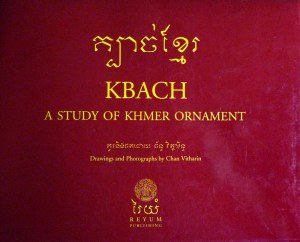 Read Ingrid Muan's paper, "Playing With Powers: The Politics of Art in Newly Independent Cambodia", presented posthumously in Feb. 2005 after her premature passing (From Udaya, vol.6)
Listed works