Jacques Dumarçay

Architect and engineer Jacques Dumarçay (26 June 1926, Toul, France - 22 Nov 2020, Toul) was one of the major actors in the restoration of important monuments, in the Angkor area (Baphuon, Roluos, Pre Rup), in Laos (Wat Phu) and also in Indonesia, in particular Borobudur.
Author of several reference studies, in particular on the structure and principles of the Southeast Asia Palace and the Cambodian Architectural from the 8th to the 13th centuries (with Pascal Royere), he started his overseas career in Afghanistan and Pakistan in 1953 before joining the Angkor Conservation Authority in 1964, at the invitation of archaeologist and art historian Philippe Stern, and assisting Bernard-Philippe Groslier on major renovation projects. Also active in India (from 1971) and Indonesia (1977-1987), he contributed to Angkorean research and restoration after the civil war, and was involved in numerous architectural missions even after his retirement in 1991.
Most of Jacques Dumarcay's essays have been translated into English by Michael Smithies.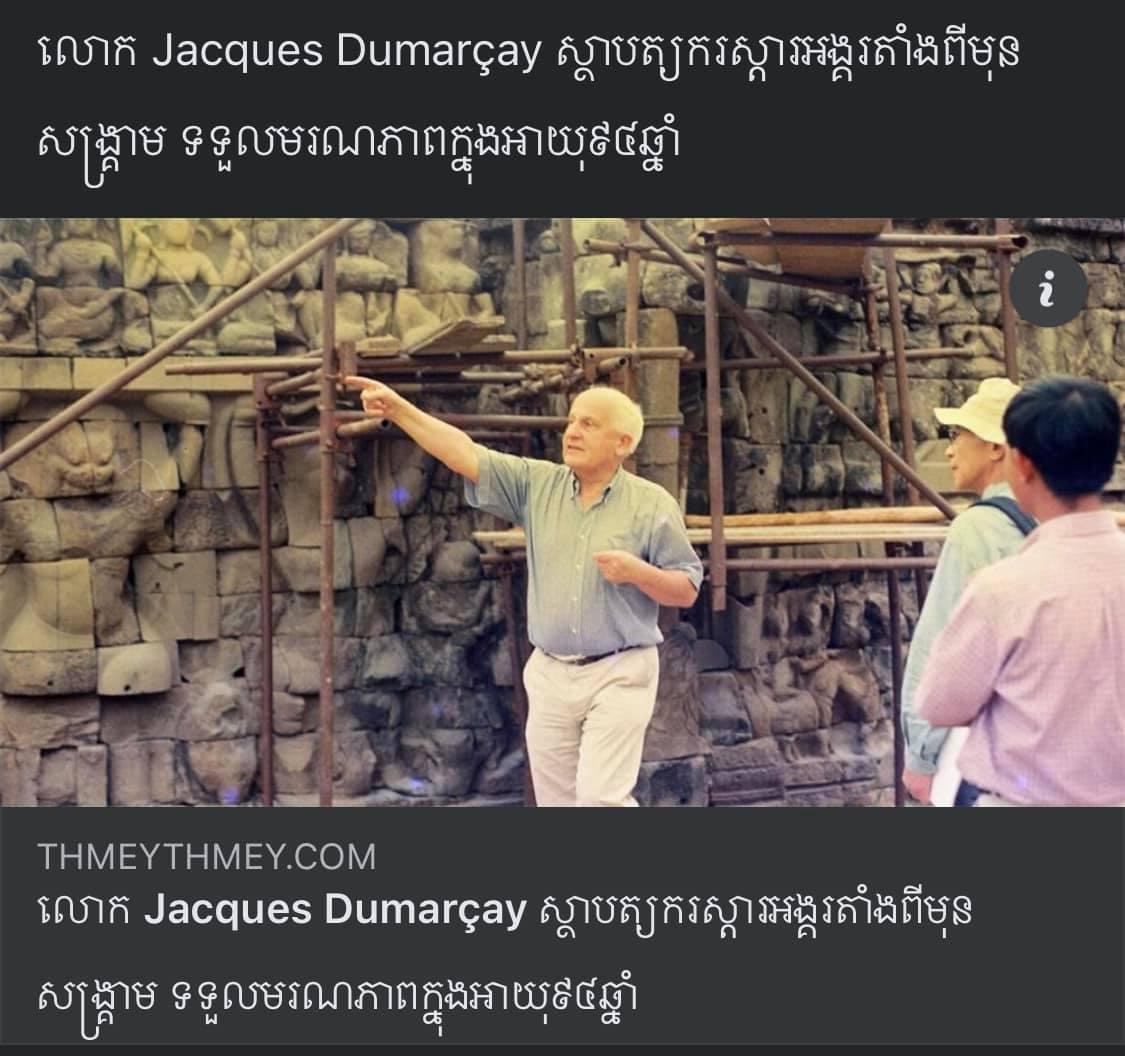 Jacques Dumarçay obituary in the Khmer media, 2020.
Listed works