Jinah Kim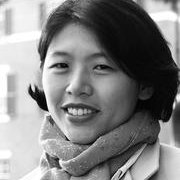 Professor of Indian and South Asian Art in the Department of History of Art & Architecture, Harvard University, Jinah Kim received her B.A. in Archaeology and Art History from Seoul National University (1998), and her M.A. (2001) and Ph.D. (2006) in History of Art from University of California, Berkeley.
Her ongoing research on 'living monuments' in Southeast Asia brought Jinah to study extensively Angkor Wat.
Her first book, Receptacle of the Sacred: Illustrated Manuscripts and the Buddhist book cult in South Asia (University of California Press, 2013) examines illustrated Buddhist manuscripts as sacred objects of medieval cultic innovation that can be animated through the presence of images and various design strategies.

Listed works