Katalin Puskas Khetani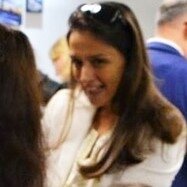 Katalin Puskas Khetani is an architect and independent researcher from Hungary, currently based in Kuala Lumpur.
She researches history of architecture and the paths to sustainable architecture. In her 2020 essay on the Quest for the Aesthetics of Sustainable Architecture in the Digital Age, she explored the "biomimicry" approach to novel building techniques.
Listed works