Kenneth R. Hall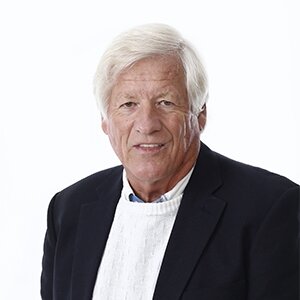 A professor of history at Ball State University, Kenneth R. Hall is a specialist in pre-1500 South and Southeast Asian history and culture, comparative urbanization and wider Indian Ocean maritime networking.
Among his numerous publications, these are particulary interesting for Angkorean researchers and lovers: A History of Early Southeast Asia: Maritime Trade and Societal Development c. 100-1500 (2011); "Champa Ports-of-Trade Networking on the Coastline c. 300-1500 CE" (Bangkok); "Regional Identities, Maritime Networking and Islamic Conversions in Fifteenth-Century Java" (London);"Revisionist Study of Mainland South-East Asia's Maritime Connections, c.100-1500" (Delhi); "South Asia: 8th Century India Transitions" (Leeds); "Contested Histories of Ming Agency in the Java Sea, Straits of Melaka, and Bay of Bengal Region" (New York); "Knowledge Transfers in 14th and 15th Century Java" (Singapore), and "Ayutthaya's Seventeenth-Century Deerskin Trade in the Extended Eastern Indian Ocean and South China Sea" (New York/Leeds).
He is on the advisory board of The Journal of the Economic and Social History of the Orient, and was a Fulbright Senior Scholar/Professor of comparative religion at Gadjah Mada University in Indonesia (2003–2004) and Southeast Asian studies at the Royal University of Phnom Penh (2012).

Listed works