Marie de Ujfalvy-Bourdon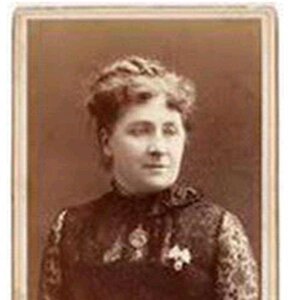 Marie de Ujfalvy-Bourdon (18 Jan. 1842, Chartres, France - 31 Aug. 1904, Firenze, Italy), and her spouse Károly Jenő Ujfalvy de Mezőkövesd, also known as Charles Eugene de Ujfalvy (1) (16 May 1842, Székelykövesd/Cuieşd, Transylvania – 31 Jan. 1904, Firenze, Italy) were pioneer travelers who traveled extensively in Central Asia, Kashmir and the Himalayas.
While her husband was a noted Austro-Hungarian ethnographist and linguist, Marie de Ujfalvy took part in many of his expeditions, and was one of the first women travelers of the 19th century who published several accounts of their journeys, for instance De Paris à Samarkand, le Ferghanah, le Kouldja et la Sibérie occidentale : impressions de voyage d'une Parisienne (Hachette et Cie, 1880). Ask for the electronic version of the book.
(1) According to Marie herself, this Hungarian surname is to be pronounced 'Ouifalvi' (French transcription, English should be 'Wefalvy', and comes from Magyar 'Uj', new, novel, and 'falvy' from 'falu', village.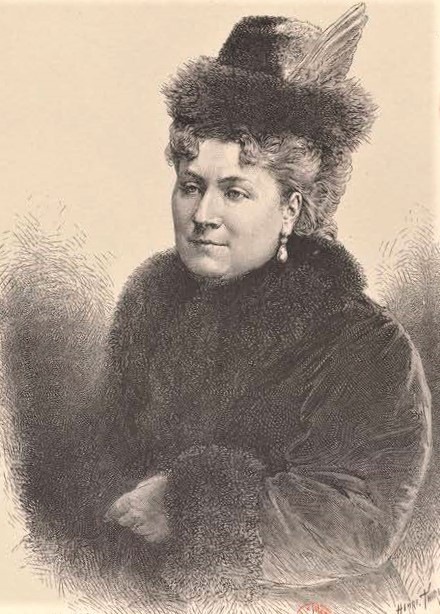 Marie de Ujfalvy-Bourdon in 1878 (drawing F. Boniat)