Milton Osborne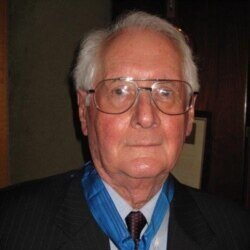 Milton Edgeworth Osborne (b. 17 Apr. 1936, Sydney, Australia) is an Australian historian, author, and consultant specializing in Southeast Asia, whose association with the region began in 1959 with an Australian diplomatic posting to Phnom Penh. In 1980 and 1981 Osborne advised the United Nations High Commissioner for Refugees on the Cambodian refugee problem.
Attempting to portray the history of the region as a whole, rather than focusing on everyone and each of its modern nations, Osborne taught in Australia, Singapore, Great Britain and USA, also working Head of the Asia Branch of the Office of National Assessments, also serving for a year as Head of Current Intelligence.
Author of many books and monographies about Southeast Asia (including Sihanouk: Prince of Light, Prince of Darkness (1994), and The Mekong: Turbulent Past, Uncertain Future (2000)), Osborne has been the series editor on the Short History of Asia Series published by Allen and Unwin (NSW, Australia).