Mimi Palgen-Maisonneuve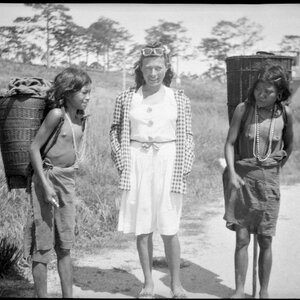 Mimi Palgen-Maisonneuve (1918-1995) was a photographer and a journalist with Radio-Cambodge, active in Cambodia during the decades 1940s, 1950s and 1960s.
Married to Jacques Palgen, who was a professor of geodesy and photogrammetry, and a scientific consultant with the United Nations, Mimi extensively traveled through Southeast Asia and the Far East. Her work in Cambodia covers Angkor restoration, daily life in the cities and countryside, with an emphasis on women and ethnic minorities such as the Khmer Leu (mountain tribes of the Northeast).
The major part of her photoprints is archived at the MimiJac Palgen Memorial Collection, Arizona State University (ASU) Library.
Photo: Mimi Palgen-Maisonneuve with two Phneung young women, Northeast Cambodia, circa 1952 (MimiJac Palgen Cambodian Photographs Collection, ASU)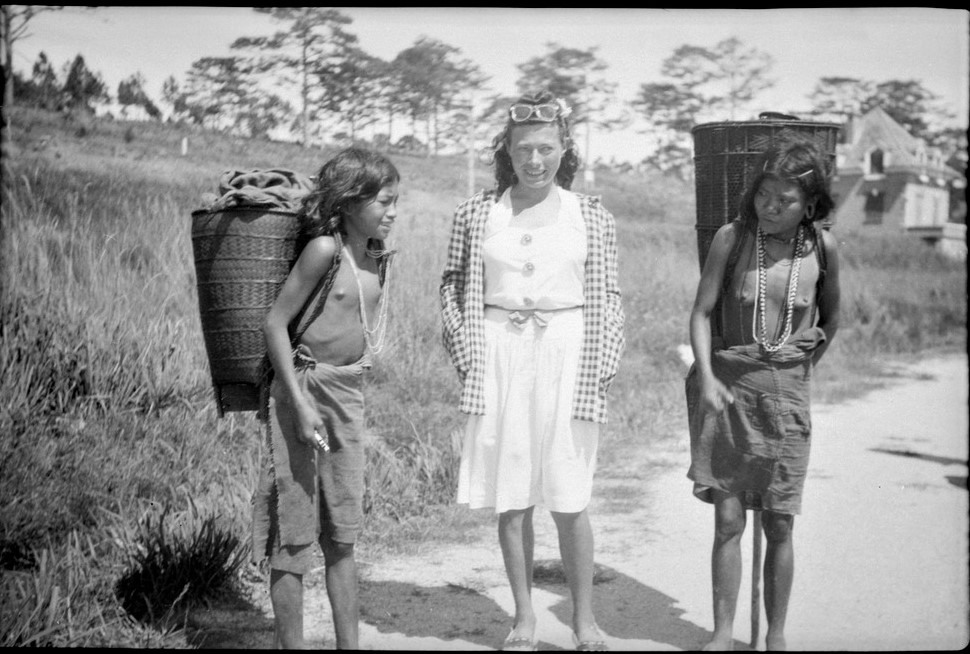 Listed works