Narom Keo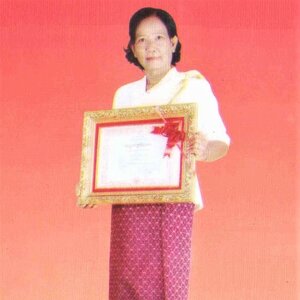 Keo Narom កែវ ណារុំ (6 Feb. 1946, Phnom Penh) is a Cambodian writer, editor, musicologist and the vice-director of the Committee on Culture and Arts at the Ministry of Culture and Fine Arts of Cambodia.
She is the author of several books on Cambodian musical instruments and musical forms, including Khmer Music Heritage (granted by the Toyota Foundation).
Australian writer Arnold Zable wrote an essay about her life and tribulations in the midst of Khmer Rouge persecution,'The Ballad of Keo Narom', (part of The Watermill book).