Prakaidao "Tian" Phurksakasemsuk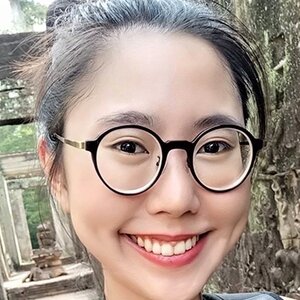 A graduate student and researcher associated with The Manusastra Project (INALCO, France, and RUFA (Royal University of Fine Arts), Cambodia), Prakaido Phurksakasemsuk is currently involved in a history research on the Bayon bas-reliefs.
In September 2018, the theme of her Master's dissertation was a classification of the Angkor Wat devatas/apsaras according to their head and neck ornaments.
She is also a member of the Department of French Studies at Silpakorn University, Bangkok, Thailand.
Listed works