Phoeurng Sackona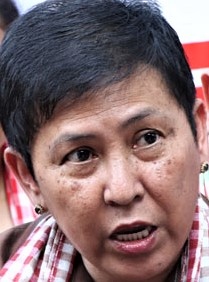 H.E. Phoeurng Sackona, ភឿង សកុណា (8 Oct. 1959), Cambodia's Minister of Culture and Fine Arts since 2013, has launched a vast program for the preservation of cultural heritage.
At an early age, Dr. Sackona lost her parents and three siblings during the Khmer Rouge regime. Resuming her studies in the 1980's, she graduated with a MD in chemical engineering after being granted a scholarship in Russia, and later obtained a PhD in microbiology at University of Bourgogne, France. Fluent in several languages, she translated books from Russian and, in 2020, George Groslier's 1913 seminal essay on Cambodian dance from French.
After serving a a teacher, deputy director and Director General of ITC (Institute of Technology of Cambodia), Dr. Phoeurng Sackona served as Secretary of State of the Ministry of Education between 2008 and 2013, when she was appointed Minister of Culture and Fine Arts.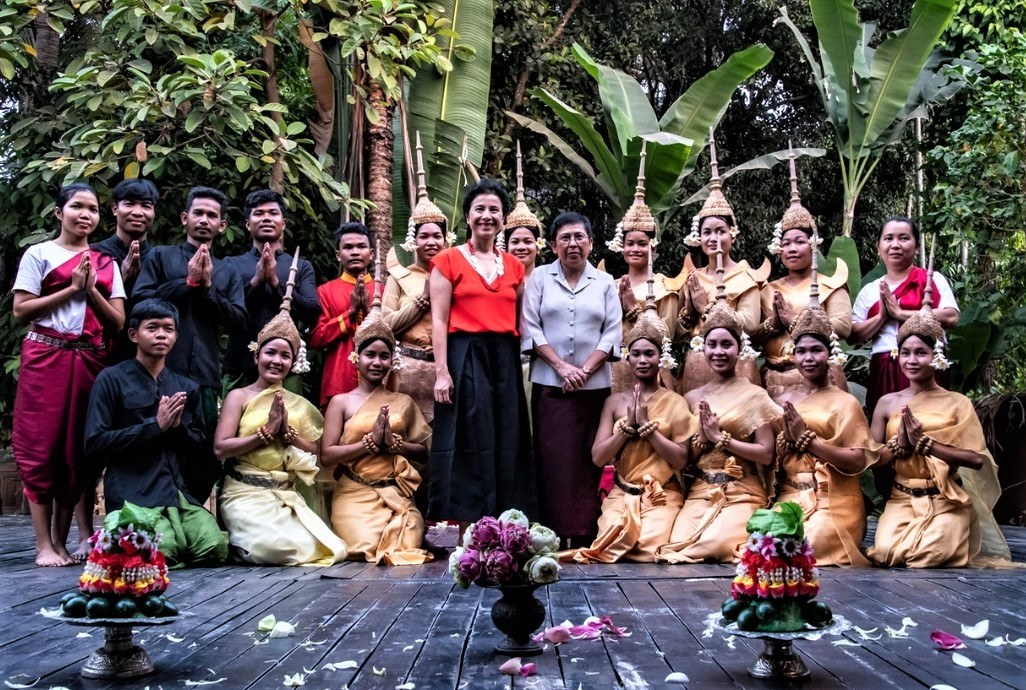 Minister Phoeurng Sackona with the French Ambassador to Cambodia H.E. Eva Nguyen Bing at Divine Sala, Siem Reap, during an event in support of the Sacred Dancers of Angkor, Jan. 2021 (Photo: Cambodge Mag).
Listed works