Sanjeev Sanyal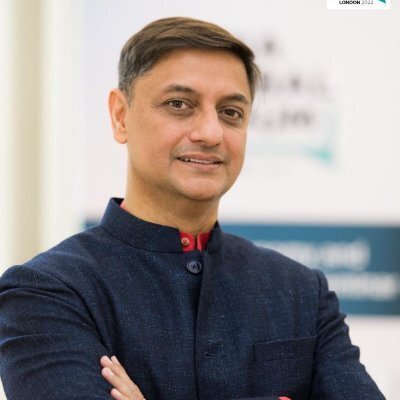 Sanjeev Sanyal (27 Aug 1970, Kolkata, West Bengal, India) is an Indian economist and popular historian, author of several books on the history of India and Asia which have received laudative and dismissive reviews.
A member of the Economic Advisory Council to the Prime Minister of India since February 2022, Sanyal majored in economics from Shri Ram College of Commerce, New Delhi, before receiving a BA in philosophy, politics and economics in 1992 at St John's College, University of Oxford, Great Britain. In 2004, he created with environmental economist Pavan Sukhdev the Green Indian States Trust to promote sustainable development. He worked as chief economist for South and Southeast Asia at Deutsche Bank from 2008 to 2015.
A staunch liberal, Sanyal claims that Indian historiography has been distorted by "Colonial, Nehruvian Socialist, and Marxist" biases. His rewriting of Ancient India history promotes a return to India's golden age, when the nation gave birth to "yoga, algebra, the concept of zero, chess, plastic surgery, metallurgy, Hinduism, Buddhism." Historian Meera Visvanathan has blamed the lack of "primary source references" in Sanyal's "reconstruction of India's history".
In 2021, Sanjeev Sanyal criticized the state-controlled cartography of India, writing that "the real problem was not so much the Survey of India itself but the restrictions on private participation. Thus, when a team led by Lalitesh Katragadda created Google Maps in India, they were technically illegal. The viral spread of Google Maps, therefore, would remain a legal grey area till the sector was finally liberalized last week. The cartography and geospatial sector has been of critical economic and geostrategic importance for centuries. The technological cluster has applications ranging from urban governance and defense to transportation and ecommerce. By opening it up to private innovation and investment, the government hopes that India will be able to create cutting-edge capabilities that can compete with the best in the world." (author's website).