Somkid Chaijitvanit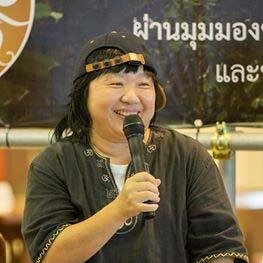 Chaijitvanit Somkid is a Thai freelancer photographer and illustrator, after being the first female staff photo-reporter for the two major Thai newspapers in English language, The Nation and The Bangkok Post.
In August 2016, Somkid curated an exhibition of artwork created in Buddhist nuns from Sathira-Dhammasathan at the Bangkok Art and Cultural Center. Her portfolio is accessible here.
Reflecting on a photograph of a closed gate she had taken during a trip to Russia in 2003, she wrote in the Bangkok Post (18 June 2012): " For a long, long time, I have been on this same journey, in search of the gate. Until now, I still have not found it, as I continue meandering around and about, exactly the way I did in front of that door years ago. But I do hope that if and when my turn comes, the discovery will be different from before. For back then, after a long wait, a friend eventually came out to inform me how it was rather dark and dismal inside. This Novodevichy Convent had once been used as a prison to detain the last princesses of the Romanov dynasty. Instantly I lost all desire to go inside."
A Cambodia and Angkor lover, she collaborated as a photographer to Julio Jeldres' The Royal Palace of Phnom Penh (1999), and to The cuisine of Cambodia (Phdaḥpāy Khmaer), by Nusara Thaitawat (Nusara & Friends Co., Bangkok, 2000). That same year, she authored the essay Reflections through the lens: A collection of photographs & contemplations (Post Books, ISBN13 978-9742280086).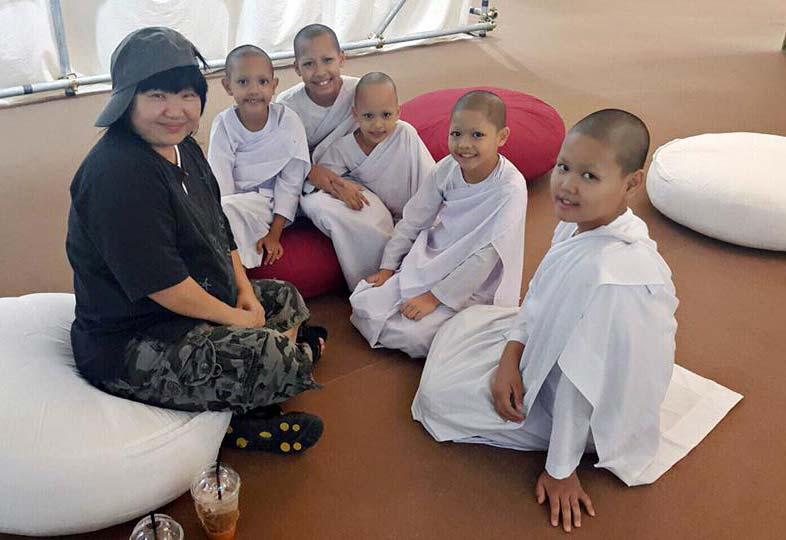 At the 'Buddhist nuns' art show, Bangkok, 2016.