Sophie de Mullenheim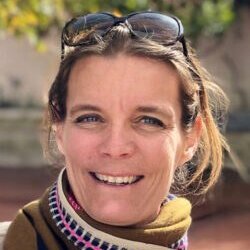 Sophie de Mullenheim (b. 1974) is a prolific author of children's books, working with French and American publishers.
Among the 200-plus books she authored are The Phantom of the Colosseum; The Big Book of Christians Around the World; The Life of Jesus According to St. Luke; The Catholic Faith from A to Z; 24 Christmas Stories for Little Ones (24 Christmas Stories Waiting for Jesus is the title of the French edition); John Mary Vianney, Marie-Antoinette, or the series La Rose de Saigon, the latter including Mystères à Angkor.
Her writing is suffused with her strong Catholic faith and a noticeable nostalgia for the French colonial Empire.