Taizo Ichinose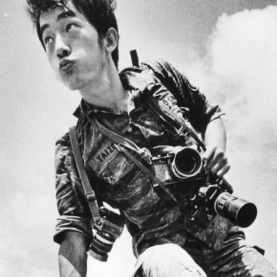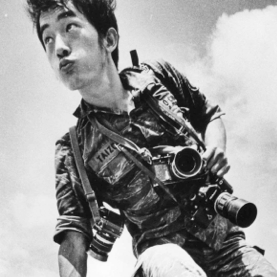 Taizo Ichinose 一ノ瀬 泰造 (1 Nov. 1947, Takeo, Saga Prefecture, Japan - 29 Nov. 1973, Siem Reap, Cambodia) was a Japanese war photographer killed by Khmer Rouge soldiers while heading to Angkor Wat from embattled Siem Reap city on November 29, 1973.
Some pictures and press articles about Taizo are displayed at Ho Chi Minh City War Musuem, Vietnam. At the Nikon Museum his bullet-riddled black Nikon F is on permanent display. The 1999 film One Step on a Mine, It's All Over (Jirai wo fundara sayônara) and the 2003 film Taizo are biographies of Inichose. In 2015, Taizo's family launched a website dedicated to his memory.
According to Tom Vibol in Khmer Times, "in 1973, a group of about 10 journalists arrived in Cambodia from Vietnam. For months, they had been stationed in Vietnam, covering the Vietnam War (1970-1975). Now, they were in Cambodia, wishing to report on the ongoing civil war which was tearing down the country. One of them was 26-year-old Taizo Ichinose, a Japanese freelance war photographer. He was known as a good baseball player, even participating in the Japanese High School Baseball Championship while being a student Takeo High School. Yet, Taizo loved adventure and travelling far more than pitching in the field. Upon graduating from Nihon University College of Art, Department of Photography, he had started working at the Tokyo branch of UPI News but six months later failed his probation.(...) What is left of this brave photographer now is his grave in Thnal Tortoeng village in Siem Reap province's Banteay Srei district. In 1982, Taizo's parents Seiji and Nobuko came to Siem Reap, the last place their son sent a letter to them."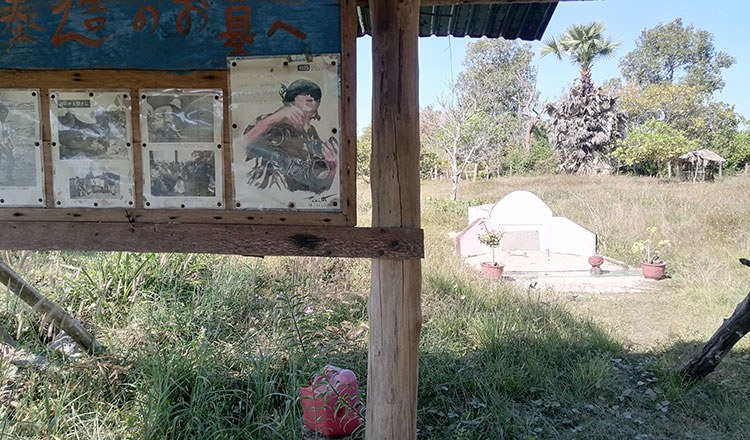 The Taizo memorial in Banteay Srei district (Photo Khmer Times)