Toan Thach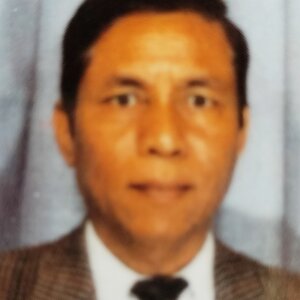 Thach Toan (b. 1935, Tràvinh, Mekong Delta) is a historian of Khmer civilization, formerly a physician Professor at Phnom Penh Faculty of Medicine, and a minister in various governments of the Khmer Republic era, between 1970 and 1975.
According to some scholars, even if "the Americans, officials and journalists alike, saw the Republic as an expediency born through 'last-minute improvisations' and 'borrowed forms devoid of meaningful content' (Kamm 1998, 87), now and then, the US embassy cables and reports praise Cambodian politicians, such as Long Boret, whose nomination as prime minister in 1973 was met with approval, and 'energetic and fairly competent' or hardworking young ministers like Thach Toan, Kim Vien, and Chhang Song." (in Stéphanie Benzaquen-Gautier (2021) The relational archive of the Khmer Republic (1970–1975): re-visiting the 'coup' and the 'civil war' in Cambodia through written sources, South East Asia Research, 29:4, 450-468).
In addition to several books on Cambodian history in Khmer and French languages, Thach Toan published an essay critical of King Norodom Sihanouk: Norodom Sihanouk: La Tragédie du Peuple Khmer (L'Harmattan, Paris, 2014).