Urmimala Sarkar Munsi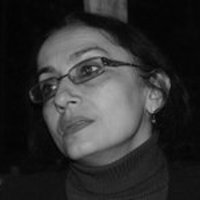 Urmimala Sarkar Munsi is an Indian social anthropologist specialized in Dance Studies and Visual Anthropology.
A professor of Theatre and Performance Studies at the School of Arts and Aesthetics of Jawaharlal Nehru University, New Delhi, India, she is also a choreographer who trained at Uday Shankar India Culture Centre, Kolkata.
In March 2005, she was the Artist-in-Residence by the Centre for World Performance Studies, University of Michigan, Ann Arbor. She has travelled widely for her research and has extensively documented traditional communities of professional women performers (Maibi, Nautanki, Nachni, Jogti) in India as a part of her research project.