Vittorio Roveda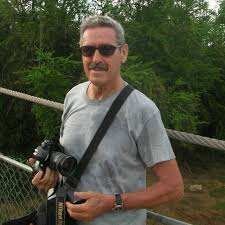 A Doctor in geology, Vittorio Roveda, Research Associate at the School of Oriental and African Studies (SOAS, London) until 2007, is one of the world's pre-eminent scholars on Khmer civilization.
Dr. Roveda has been teaching Asian Art in Singapore from 1991 to 1995, while acting as assistant lecturer at SOAS, London, in 1997-1998. He gave several lectures in London for Asia House, in San Francisco for The Society for Asian Art, and in Thailand, where he retired in 2007. He also taught courses in Asian art at SOAS-Sotheby's and SOAS-Christie's.

In Cambodia from 2008 to 2011, he was the instigator and project co-director for the complete restoration of the Wat Bakong monastery, in Roluos, with the involvement of the RSF (Restorateurs sans frontieres). For this work, he was elevated to the rank of Commander of the Royal Order of Monisaraphong in 2012.
He has contributed to major research publications on Ancient and Modern Khmer art, and authored several books, including Khmer Mythology: Secrets Of Angkor Wat (1998), Images of the Gods: Khmer Mythology in Cambodia, Laos and Thailand (2013) and The Shadow of Rama (2016), which reflects his work on Ramayana representations in Cambodia and Thailand.
With Sothon Yem, he has studied Buddhist painted scrolls and pagoda murals across Cambodia, documenting the work with his photos. Currently, Dr. Roveda publishes the blog KhmerImagery.
Listed works