William Dampier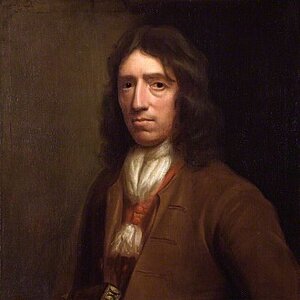 William Dampier (baptised 5 September 1651, East Coker (England) - March 1715, London) was an English explorer, buccaneer, privateer, navigator, and naturalist who became the first Englishman to explore parts of what is today Australia, and the first sailor to circumnavigate the world three times.
Both a ruthless adventurer and a keen observer of the nature and culture of newfound lands, he introduced Europe to new horizons and even words, being one of the first authors to using terms such as avocado, barbecue, and chopsticks.
Aboard the Cygnet buccaneer ship, he landed and described Southeast Asian coasts, figthing the Spaniards in numerous encounters. Circa 1687, the crew seized the ship from its captain during a mutiny in the Philippines and sailed to China and what was then called New Holland (Australia) with Dampierre onboard.
After his book A New Voyage Round the World raised great interest in 1697, Dampier was given command of a Royal Navy ship, the HMS Roebuck, and made important discoveries in Western Australia, before being court-martialled for cruelty.
On a later voyage he rescued Alexander Selkirk, a former crewmate who may have inspired Daniel Defoe's Robinson Crusoe. Others influenced by Dampier include James Cook, Horatio Nelson, Charles Darwin, and Alfred Russel Wallace.
Listed works