Youk Chhang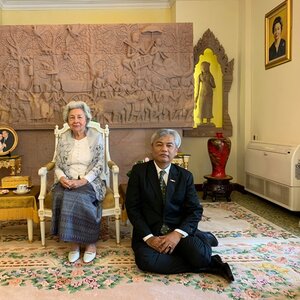 Chhang Youk (1961, Phnom Penh) is the Executive Director of the Documentation Center of Cambodia (DC CAM), the first Cambodian organization (launched in 1997) aiming at bringing "memory, justice and healing"to the Kingdom after the dark years of Khmer Rouge repression and civil war.
A survivor of the Khmer Rouge rule himself, Youk Chhang has designed with world-famous architect Zaha Hadid the building that will host The Sleuk Rith Institute in Phnom Penh.
Co-founder of the Queen Mother Library with Ambassador Julio Jeldres, Youk Chhang is coordinating the work of five DC-CAM regional outlets currently gathering testimonies from Khmer Rouge survivors across the country as part of developing the oral history of modern Cambodia.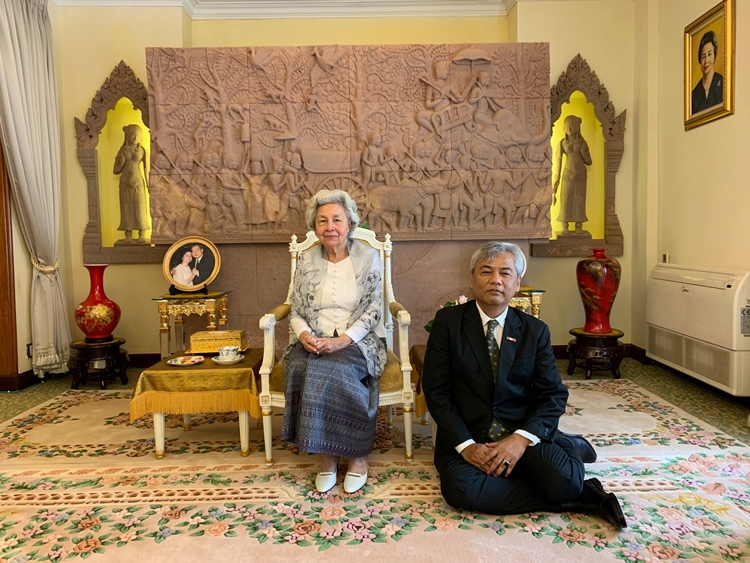 With HM the Queen Mother Norodom Monineath Sihanouk (photo DC-CAM)