Yun Tsiao Hsu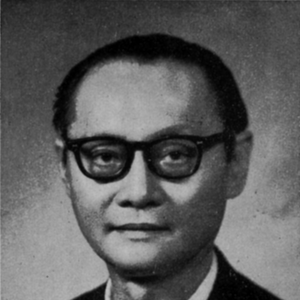 許雲樵 Hsu Yun Tsiao (also Xu Yunqiao, 1905, Jiangsu Province, China – 17 Nov 1981, Singapore) was a scholar of Overseas Chinese and Southeast Asian history who migrated to Singapore in 1930, specializing in Malaysian studies.
From 1933 to 1938, he taught in Thailand, where he met his wife (née Liu). Between 1963 and 1971, he worked at the Southeast Asian Research Centre (新加坡东南亚硏究所), and was the editor of its Journal of Southeast Asian Researches (东南亚硏究). An educator and editor, he was also a respected translator of Malay and Thai texts into Chinese.
His collection of some 30,000 books was initially set as a private library by a Singaporean businessman, Kho Bak Weng, then transferred to the Singapore Federation of Chinese Clan Associations, and finally donated to the National Library of Singapore in 2014.