Khmer Silverwares
by Vireak Kong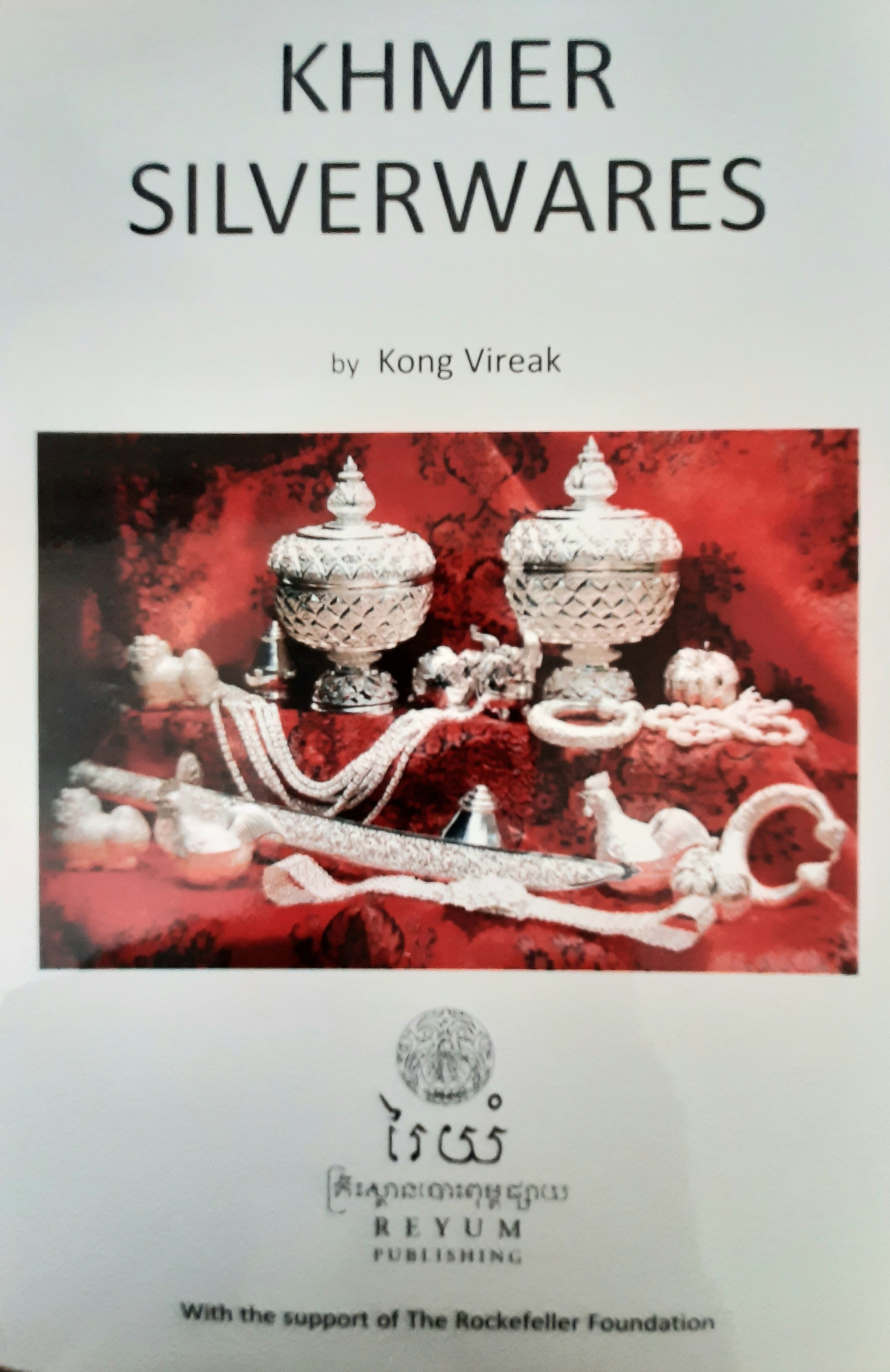 Type: Paperback
Publisher: Reyum Publishing, Phnom Penh (with the support of the Rockefeller Foundation)
Published: November 2009
Pages: 118
ISBN: 9789995055486
Language : English
The most-studied stele inscription K. 444 at Preah Khan Temple lists some 430 solid gold and silver statues across the 10th. century Khmer Empire.
After a clear summary of the scholarly controversy about the absence of real currency system in Angkor, the author, director of the National Museum KONG Vireak, leads us through anthropological and societal considerations on silverware in Cambodia, from wedding betel boxes to contemporary jewelry.
Tags: silver, currency, money, crafts, Oc-Eo, non-monetizarion
Vireak Kong
KONG Vireak is the director of Cambodia National Museum since 2012.
After studying and training in archeology, with five years spent on excavation sites in Angkor area, Vireak Kong undertook anthropological studies in France. Formerly Deputy Director and Director of the Royal University of Fine Arts (RUFA), he is currently developing the collections and activities of Phnom Penh National Museum.