Le site de Koh Ker et le regne de Jayavarman IV/ Koh Ker and Jayavarman IV
by Chanratana Chen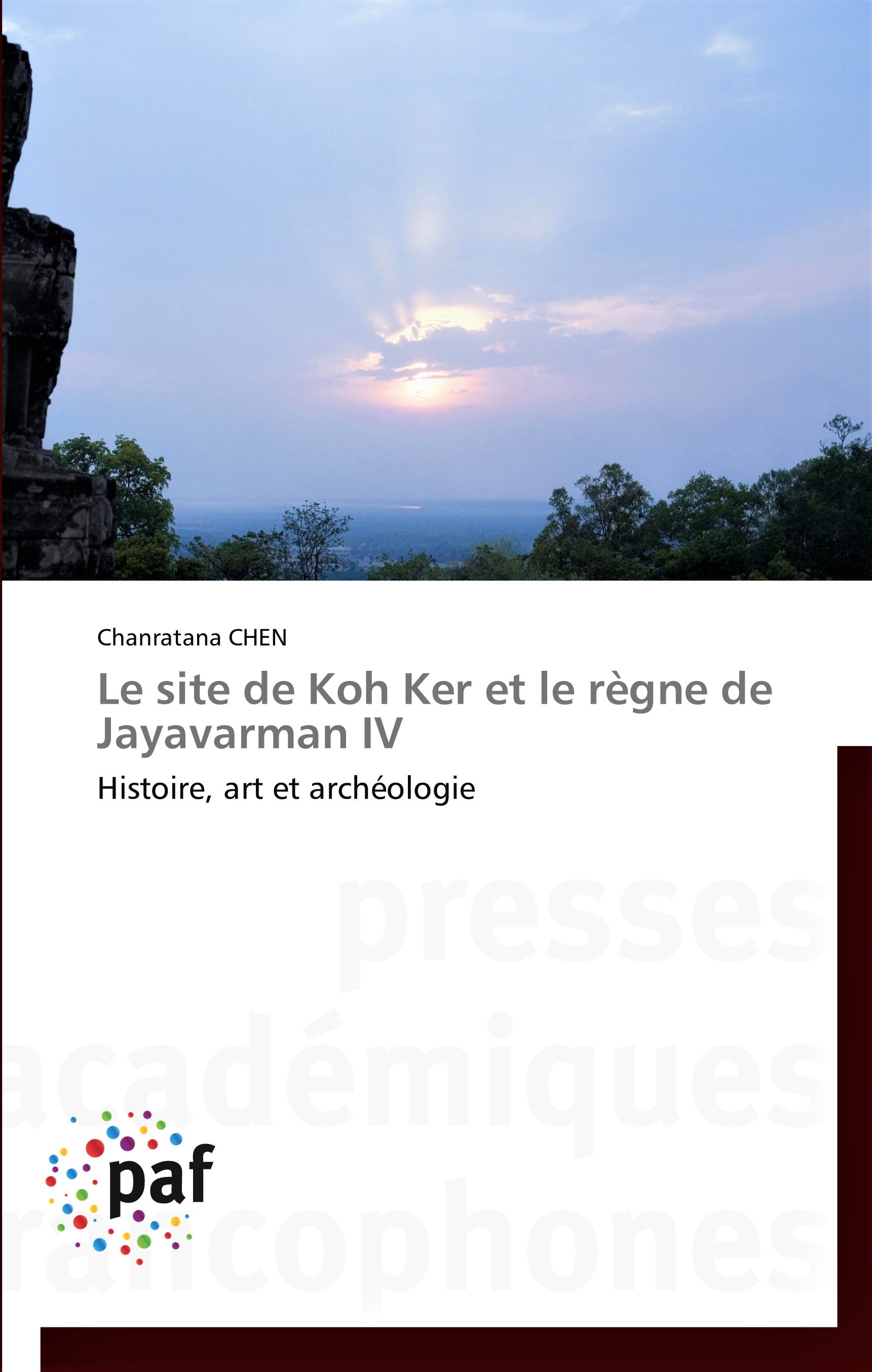 Type: Paperback
Publisher: PAF (Presses Académiques Francophones)
Published: 2012
Pages: 596
ISBN: 978-3838189284
Language : French
The case of King Jayavarman IV leaving Angkor to establish his capital city some 120 km further to the east a Chok Gargyar (ancient name of Koh Ker) during twenty years (921-941) is not unprecedented: Jayvarman II also switched the center of his power between several cities.
Can we speak of an architectural 'Koh Ker style' -- reflected at Prasat Kravan near Angkor or at Prasat Neang Khmau in Takeo Province --? Why did the Khmer sovereign built such a large complex of temples and palaces in an area that remains to these days scarcely populated? What was the reasons behind the haste to erect an entire walled city in the span of only two decades? Why did his successor, Rajendravarman, decided around 944 to move back to Angkor? Such are some crucial questions this important study attempts to clarify.
Tags: Koh Ker, Khmer Empire, Jayavarman IV, capital cities
Chanratana Chen
Dr Chen Chanratana, founder and president of the Kerdomnel Khmer Foundation, combines a notable academic cursus (graduate from Sorbonne University in Archeology & Arts, Professor at the Faculty of Archeology, Royal University of Fine Arts, Cambodia) with a career in media & communications, as a producer of educational and cultural programs for Southeast Asia Television (SEATV).

As an archaeologist, he has particularly worked on the Koh Ker sites, northeast of Angkor, and the quest for Khmer capital cities of the pre-Angkorean era.