Les gens d'Angkor (The People of Angkor)
by Thierry Diwo
Type: Hardback
Publisher: AC Design/Ganad PrintHouse, Phnom Penh
Published: 2003
Pages: 140
Language : French
A ballet master supervising Apsara dance's rehearsal in a temple, a sculptor carving stone with Angkorian splendor on his mind, village girls bringing every morning chopped wood to kindle humble cooking firepits, a young woman drawn to visual art after marveling at timeless deities depictions...
Thierry Diwo's lenses capture with discreet intensity, and great warmth, the portraits and personal histories of modern-era Cambodians leaving in the intimacy of the Angkorian temples.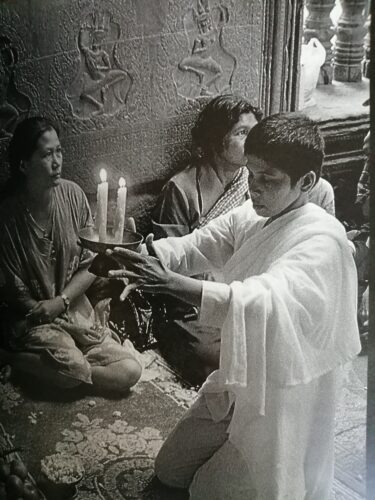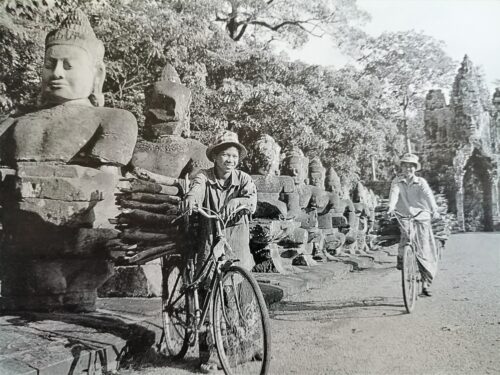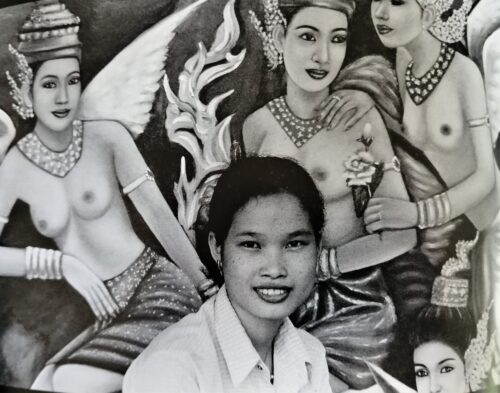 (Photos from Les gens d'Angkor - copyright Thierry Diwo)
Texts (in French) by Grégoire Rochigneux, former journalist with Cambodge Soir.
Afterword by Rithy Pan. In this poetic essay, the acclaimed Cambodian movie director quotes an old Khmer wise man's exhortation: "Now it is time to remain silent and listen to what the stones have to say." 
NOTE: High-quality prints from original silver films can be ordered here. 
Tags: photography, 1990s, dance, sculpture
Thierry Diwo
Thierry Diwo (1958-2018) extensively photographed Angkor and Siem Reap region since 1992, when some areas were still theater of guerilla activity.
While Thierry published several book collections of his work, a considerable amount of photographs taken in Cambodia and South East Asia remain unpublished. His widow, Sokha Diwo, runs two art and photography galleries in Siem Reap.