Les loups de Paris | Le Club des Morts [Wolves of Paris - The Club of the Dead]
by Jules Lermina
A serialized novel set in a louche ring of adventurers searching for the "Treasure of the Khmers".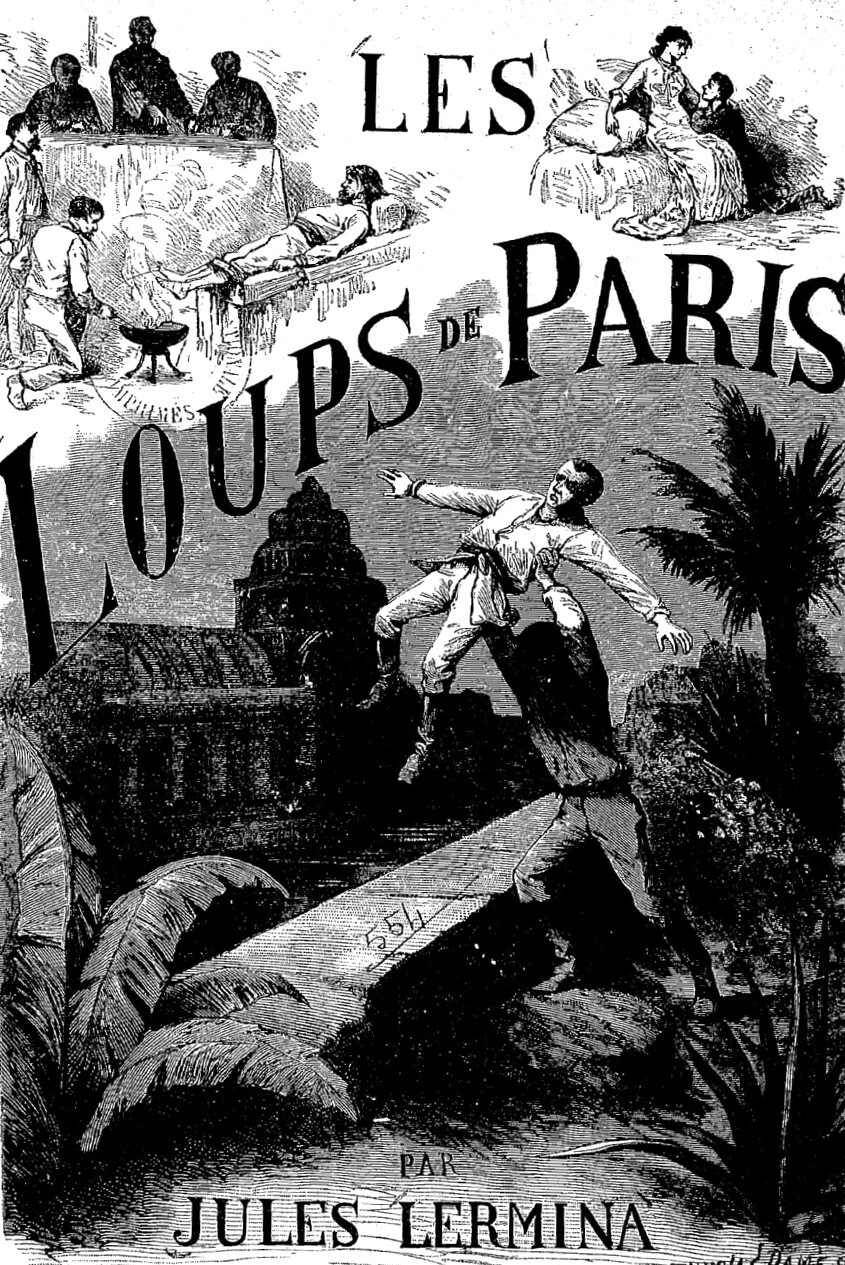 Type: e-book
Publisher: Paris, E. Dentu Ed., Librairie de la Société des Gens de Lettres
Edition: digital version
Published: 1876
Author: Jules Lermina
Pages: 580
Language : French
ADB Library Catalog ID: eLIT-LER1-2
This gigantic novel met a great popular success at the time of its publication in 1876, and was swiftly translated in various languages, including Russian.
A colorful set of characters, mostly ruined French aristocrats, bohemian idlers and ladies of the night, are obsessing about finding the mythical "treasure of the Khmers".
After many turns and twists, they manage to decipher a Khmer inscription: "TROISIÈME ORIENT... YACKSA COLOSSE... NAGA DOIGT DE PRÉA PUT... DEUX LIS... DOIGT DU ROI... OMBRE CROISÉE, LA EST LE TRÉSOR DES KHMERS A ANGKOR WAT". ["THIRD ORIENT.. YACKSA GIANT... NAGA FINGER OF PREA PUT... TWO LILIES... FINGER OF THE KING... CROSSED SHADOW, THERE IS THE TREASURE OF THE KHMERS AT ANGKOR WAT"].
In order to get that riddle solved, you'll need to read the 500-odd-page volume of the sequel, Le Roi du Mal, or check our notice, which will give you the clue.
Tags: Khmer Kings & Queens, Khmer Empire, fiction, French literature, treasure, gold, jewels, crown jewels, looted art, restitution, returned art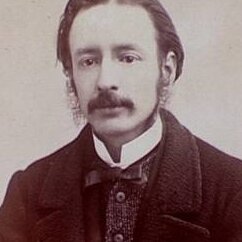 Jules Lermina
Mystery novelist, libertarian pamphleteer, co-founder of the famous French periodical "La Revue Universelle", Jules Lermina (27 Mar 1839, Paris - 23 June 1915, Paris) wrote many Edgar Allan Poe-inspired novels, including Les Loups de Paris (Parisian Wolves, 1876, under the pseudonym of William Cobb), in which a bunch of aristocrats and a 'courtisane' seek after the mythical "Treasure of the Khmers".
A prolific writer, Lermina also composed a Dictionary of French 'argot' (slang), and was the editor-in-chief of several left-wing newspapers, being repeatedly arrested for his libertarian positions. His fiction works are replete with decadent symbolism, 'passionate magic', esoteric erotism (for instance in 'La Deux fois morte'), and a fascination-repulsion for the Far East.