Modern Khmer Cities: The Angkor/Siem Reap Region
by Moylvann Vann
Considering today's restructuration of Siem Reap area through Vann Molyvann's visionary eye
Type: e-book
Publisher: Reyum Publishers, Phnom Penh
Edition: Section I (pp 15-107), ADB Docs,
Published: 2003
Author: Moylvann Vann
Pages: 84
ISBN: 978-1588860453
Language : English
The ongoing gigantic remodeling of Siem Reap, with the creation of a new airport and a brand new satellite city, obeys to a masterplan that is partly inspired by Vann Molyvann's recommendations from the times the late architect, "the man who built Cambodia", was leading APSARA Authority.
Expansion of the water management system: Describing the multiple adaptations and rehabilitations of the water management system dating back from Angkorean times, the author notes: "Today, priority should be given to the restoration and expansion of this irrigation network which remains perfectly functional."
Expansion to the East: while the author had not projected the development of mass tourism Angkor experienced in pre-Covid19 times, he opposed the building of large hotels along the Western section of National Road 6, advocating instead for a satellite garden-city east of the existing town, dubbed the 'Hotel City", to "accommodate large hotels of international standards (3 stars and up). A sub-decree of the 13th of October 1995 gave APSARA Authority an area of 560 hectares in which to organise and manage a Hotel City. A more recent sub-decree has enlarged this area to 1004 hectares. The location of the Hotel City does not conflict with protected archaeological zones nor does it take over agricultural or forest zones. Instead, the Hotel City is consciously planned for an area in which the soil does not allow for agricultural development. The new city will be designed to blend seamlessly into the surrounding environment." This planning was designed on a much more modest scale than it is actually developed, farther east than envisioned by Vann Molyvann.
Will the "buffer zones" protecting the temples aread will be respected in the future? Current remodeling of the road and canal network seems to go in that direction. This how the author envisioned it: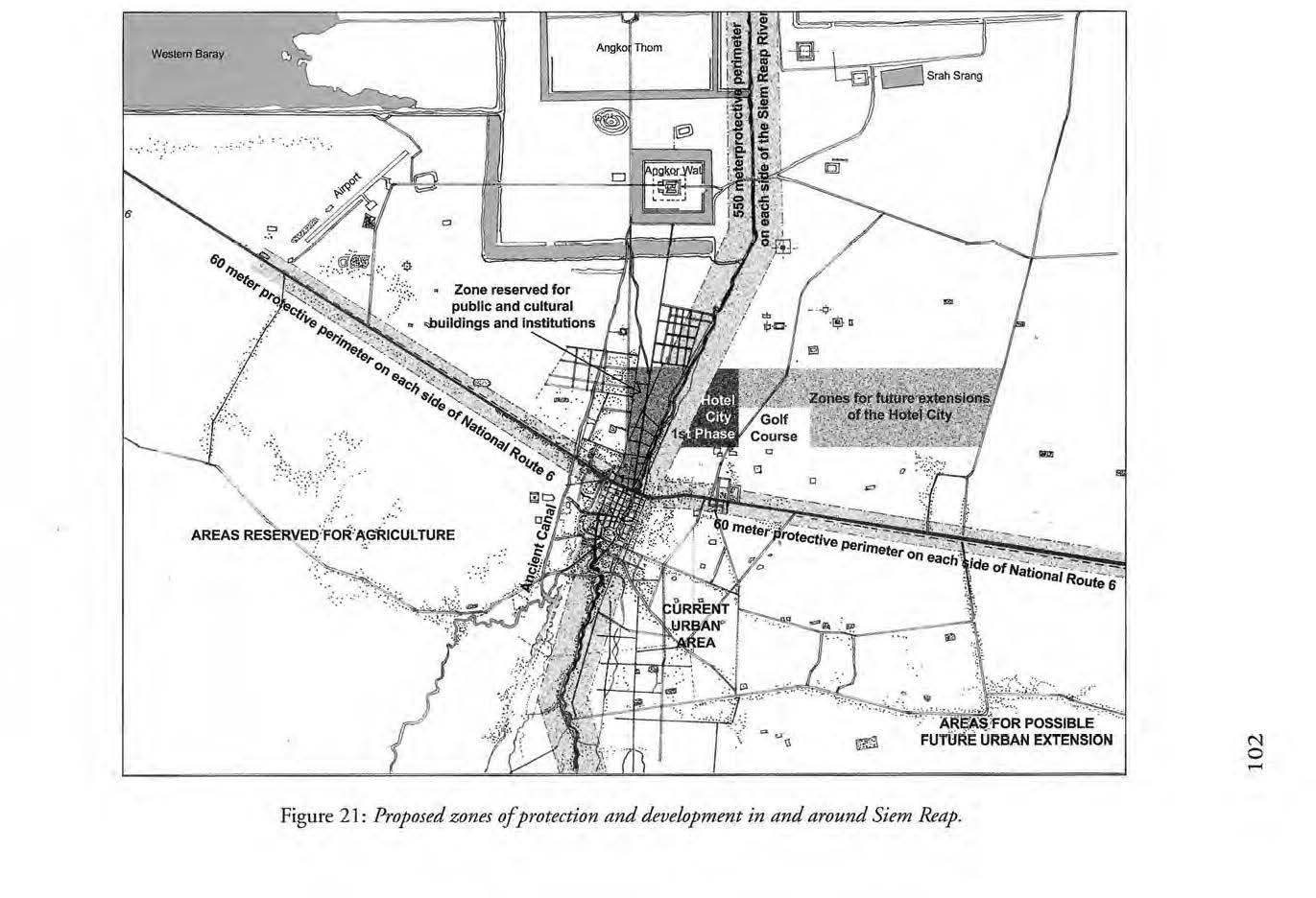 Vann Molyvann's masterplan, 2003
Tags: Siem Reap River, tourism, water management, urbanism, heritage conservation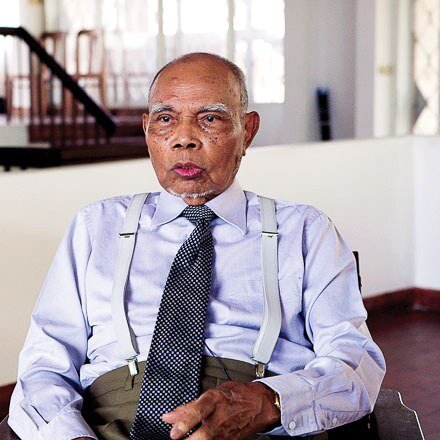 Moylvann Vann
Vann Molyvann វណ្ណ ម៉ូលីវណ្ណ (23 November 1926, Ream – 28 September 2017, Siem Reap), a a leading Cambodian architect who largely contributed to the New Khmer Architecture movement, served as first Director of APSARA Authority, as well as Minister of Culture and of Education during King Norodom Sihanouk's reign.
The designer of landmark monuments and building sucg as Phnom Penh Olympic Stadium, Chaktomuk Conference Hall, the Royal University, the Institute of Foreign Languages or Independence Monument, Vann Molyvann also reflected on urbanism and urban development.
Developing an interest in Angkor and Angkorean civilization since his youth, he studied architecture in Paris, coming back to Cambodia in order to develop post-colonial architecture, educational programs and renewed efforts in the preservation of Angkor that led to its inscription to UNESCO World Heritage list.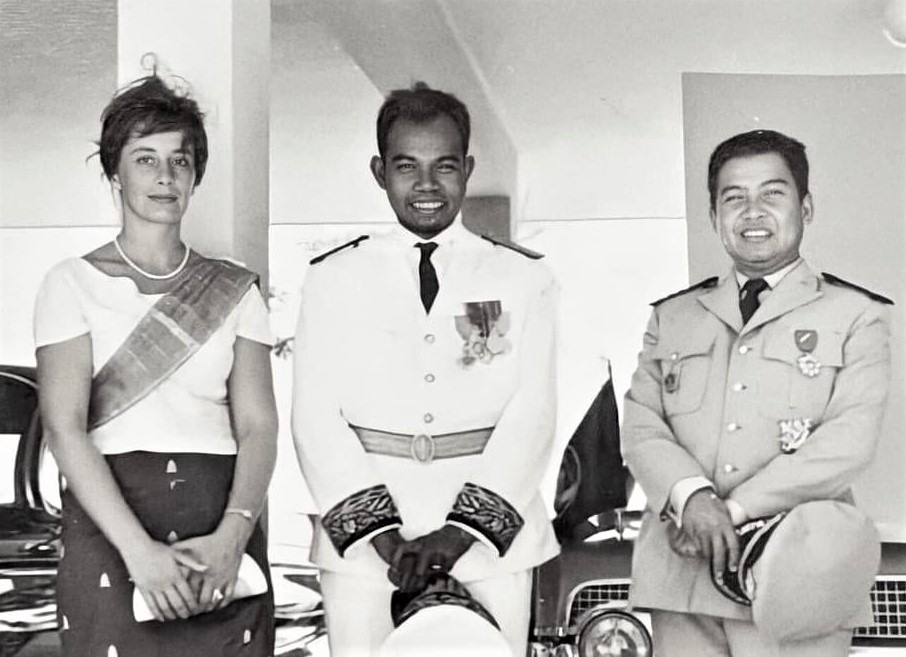 With second wife Trudy Amberg-Vann and HM King Sihanouk (collection Royal Cambodian Monarchy)Since 2009,
The Vann Molyvann Project
works in raising awareness of the scope of Vann Molyvann's legacy.