The Serpent's Tail, A Brief History of Khmer Classical Dance
by Prumsodun Ok
An informed historical essay on Khmer classical dance by a performer and performing arts researcher.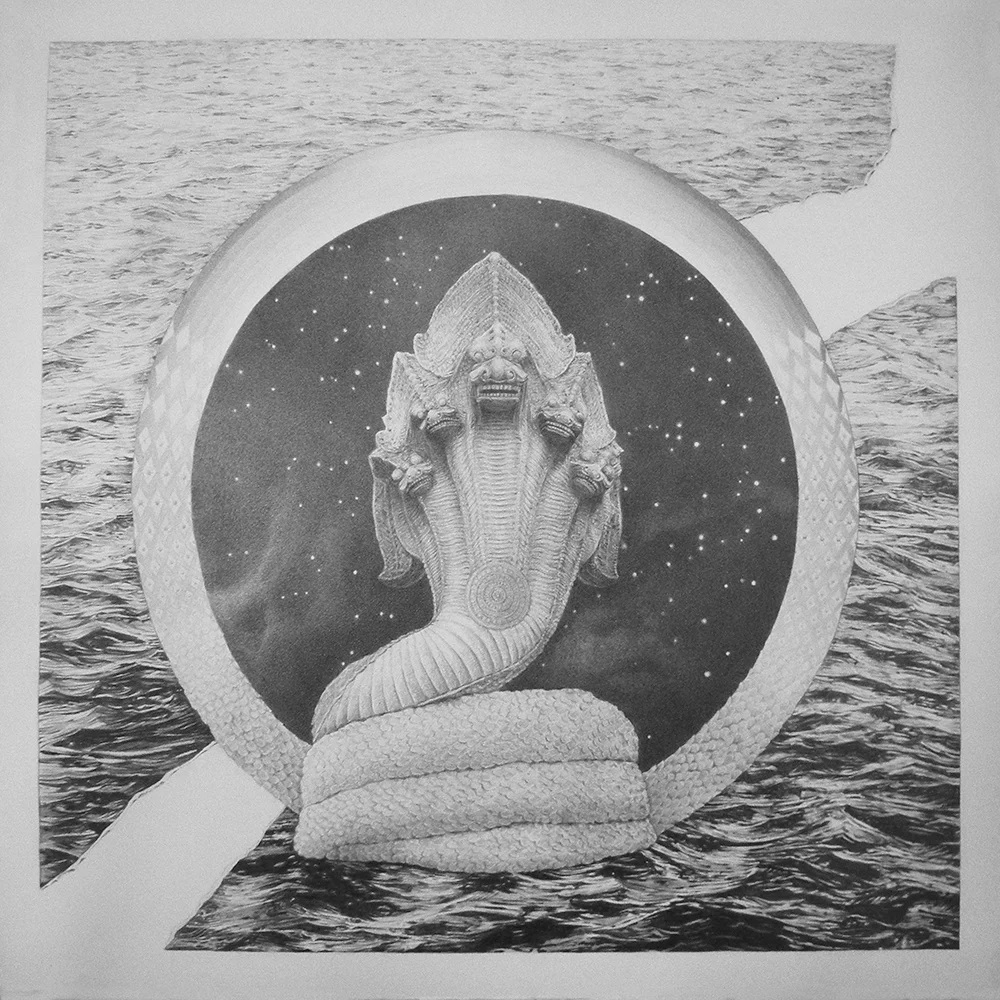 Type: On-Demand Books
Publisher: Self-published
Published: 2018
Author: Prumsodun Ok
Pages: 294
Language : English
While referring to studies from Western scholars such as Paul Cravath, Terry Miller or Trudy Jacobson, the author revisits the history of Khmer classical dance"as a practitioner belonging to a lineage of artists more than 1,000 yearsold." He also goes back to the work of Hang Thun Hak, one of Cambodia's pre-eminent artists and a prime minister before the Khmer Rouge, "who has stated that the Preah Thaong melody is the oldest one in all of Khmer dance."
In order to show that robam kbach boran (the dance of ancient gestures) is "an art form developed as a prayer in movement for rain and fertility, one that symbolizes the highest in Khmer notions of beauty and identity," the author explores numerous Tantric, animistic and ritualistic traditions at the core of the Khmer repertoire.
Although previous historic researches have focused on the reign of King Sisowath I and on the contribution of Queen Kossamak, Prumsodun Ok emphasizes the role of King Ang Duong in the development of the Khmer classical dance as we know it nowadays.
An interesting appendix explores the complex relations betweeen Thai and Khmer dance forms.
Email us for a full ebook version.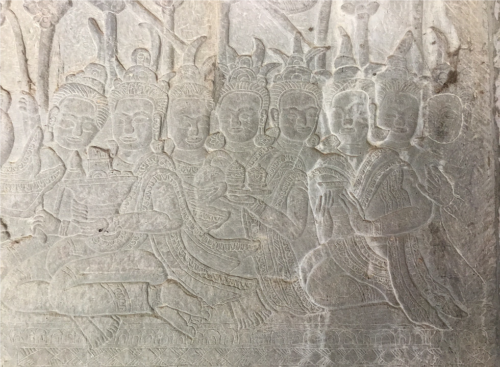 Female attendants (wearing sbai) carved onto a sixteenth-century bas-­relief at Angkor Wat (Photo Prumsodun Ok)
Tags: Ang Duong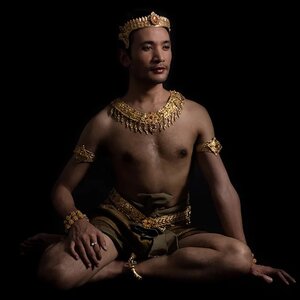 Prumsodun Ok
Born to Cambodian refugees in Long Beach, California, Prumsodun Ok started studying Khmer classical dance with the Sophiline Arts Ensemble.
His interdisciplinary performances contemplating the "avant-garde in antiquity" have been presented at the Department of Performing Arts (Cambodia), Bangkok Theater Festival – Asia Focus (Thailand), Za-Koenji (Japan), Godrej Leadership Forum (India), Teatro Benito Juarez (Mexico), bhive (Greece), REDCAT (United States), Currents Festival (Cambodia), and Camping Asia (Taiwan). They have been celebrated as "a vision of elegance and grace" (The Phnom Penh Post) and "Radical Beauty" (The Bangkok Post).
As a choreographer, Prumsodun has developed several performances, including Robam Knhom Preah Silapak (Dance of the Servants of the Sacred Art, 2009),"depicting women who offer their bodies and lives to the Thommik in accord with the laws of art."
Currently living in Phnom Penh, Cambodia, Prumsodun pioneers work at the forefront of cultural preservation, artistic innovation, and LGBTQ advocacy.