Biographie filmée du Roi Norodom Sihanouk, 1941-1963 | King Norodom Sihanouk Biopic, 1941-1963
by Pannakar Ieu
An official yet quite lyrical filmic summary of Modern Cambodia's Golden Age.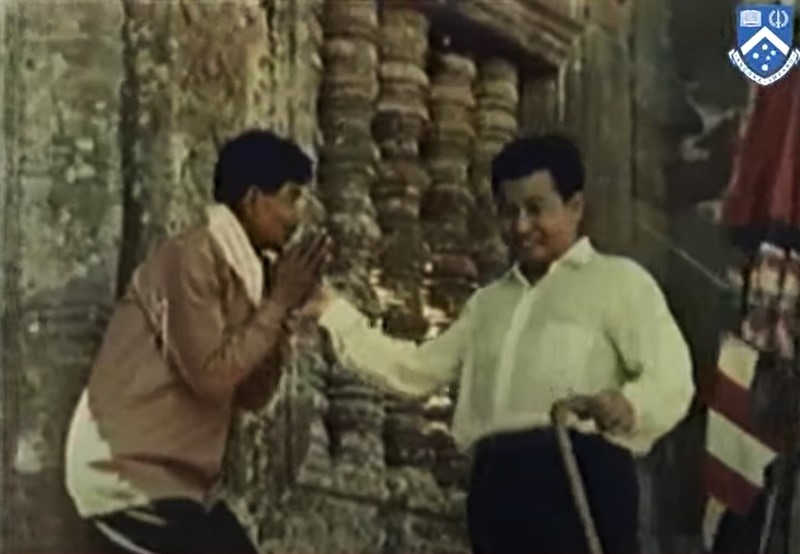 Published: 1993
Languages : French, Khmer
The documentary starts on 9 November 1953, the day "le pouvoir colonial francais se retire du Cambodge" [the French colonial power withdrew from Cambodia], and follows on with a flashback to King Norodom Sihanouk's coronation in 1941.
In 1955, Sihanouk abdicates in favor of his father, King Norodom Suramarit, "afin de se rapprocher du peuple" [in order to get closer to the people]. As a prince, the chief of state and the popular leader of the Sangkum Reyastr movement, we see him during his "face a face semestriels avec les simples citoyens et citoyennes" [bi-annual face-to-face encounters with humble citizens], energetically joining in public works and harvesting campaigns, supporting the agricultural mecanization effort, hammering nails during the building-up of a communal wooden house (photo below), playing volleyball, congratulating Cambodian athletes.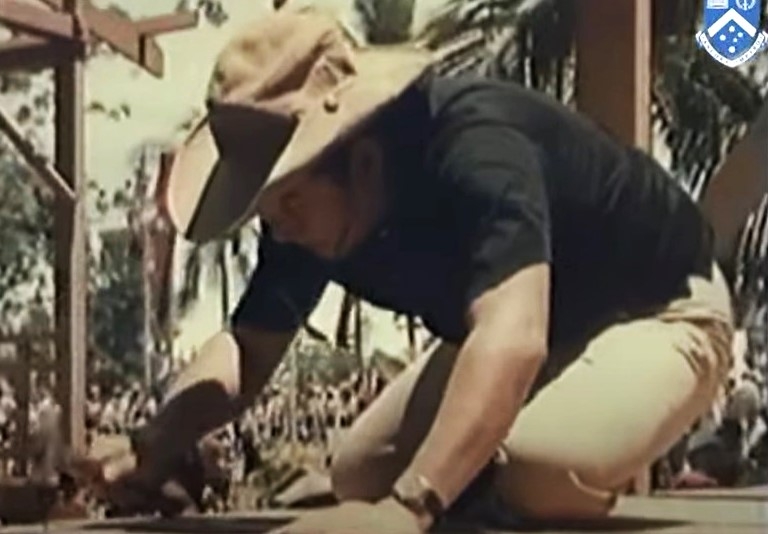 1963 is the apex of the young country, with the march to regain possession of the sacred Preah Vihear temple, and the inauguration of the Independence Monument and the Olympic Stadium in Phnom Penh.

"Norodom Sihanouk, quelques étapes de sa vie au service du Kampuchea", a 1965 Khemara Pictures production, directed by Ieu Pannakar, kept at Monash University Research Repository, Norodom Sihanouk Archival Collection.
Photo: Norodom Sihanouk at Prasat Preah Vihear after ascending the stairs to the temple restituted to Cambodia in 1963 (screen capture).
Tags: Preah Vihear, King Norodom Sihanouk, King Norodom Sihanouk Centennial Anniversary, Olympic Stadium, Modern Cambodia, independence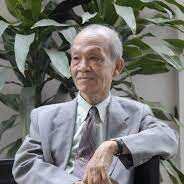 Pannakar Ieu
Ieu Pannakar អៀវ បណ្ណាការ (21 Feb. 1931 – 10 May 2018, Phnom Penh) was a Cambodian film director and statesman, who cofounded with film director Rithy Panh the Bophana Center.
One of the first Cambodian citizens to study cinema in France, he frequently collaborated with King Norodom Sihanouk for the monarch's fiction and documentary movies. He served as honorary president of the ARPAA (Association pour la recherche, la production et l'archivage des documents audiovisuels).
The son of former Prime Minister and President of the National Assembly Ieu Koeus, Ieu Pannakar served as a senator, as a nominee of King Norodom Sihamoni, and headed the cinematic division of the Cambodian Ministry of Culture and Fine Arts. He was married to Oum Sophanith (1928-), a half-sister of Queen Mother Norodom Monineath.