"Don't Think I've Forgotten": Cambodian Music Golden Age
How the "lost rock-&-roll of Cambodia" connected with ancient times through King Sihanouk, a royal music buff.
Published: 2014
Languages : English, Khmer
American film director John Pirozzi was filming City of Ghosts in Phnom Penh [2002, directed by Matt Dillon, with Matt Dillon, Natascha McElhone, James Caan, Gérard Depardieu [1]] when he discovered the richness of Cambodian music scene in the 1960s and early 1970s. Ten years later, he was back to Cambodian to pay this tribute to a lost era, and so many musicians killed during the civil war, Don't Think I've forgotten, a line from legendary singer Sinn Sisamoth.
"We were young, and very much into being modern", recalls one survivor in this poignant film. Yet, it is striking to see how rock-&-roll in Cambodia, while expressing youthful rebellion like anywhere else, effortlessly connected with Khmer classical and folk music. King Norodom Sihanouk, whose father King Suramarit was himself a saxophonist and flutist, composed dozens of songs, and never saw the hipsters as a threatening force. And Sinn Sisamoth, a real pop-star at the time and even now, was a singer in the Royal Ballet orchestra.
Cambodian-born artist and sociology professor Linda Saphan was associate producer and lead researcher for the film, which includes profiles of influential performers like Sinn Sisamoth, Ros Serey Sothea, Pen Ran and her sister Pen Ram, Baksey Cham Krong, Liev Tuk, Huoy Meas, Yol Aularong, Meas Samon, Pou Vannary, most of whom lost their lives under the Khmer Rouge, and interviews with surviving performers like Sieng Vanthy, Mol Kamach, Mol Kagnol, and members of Drakkar.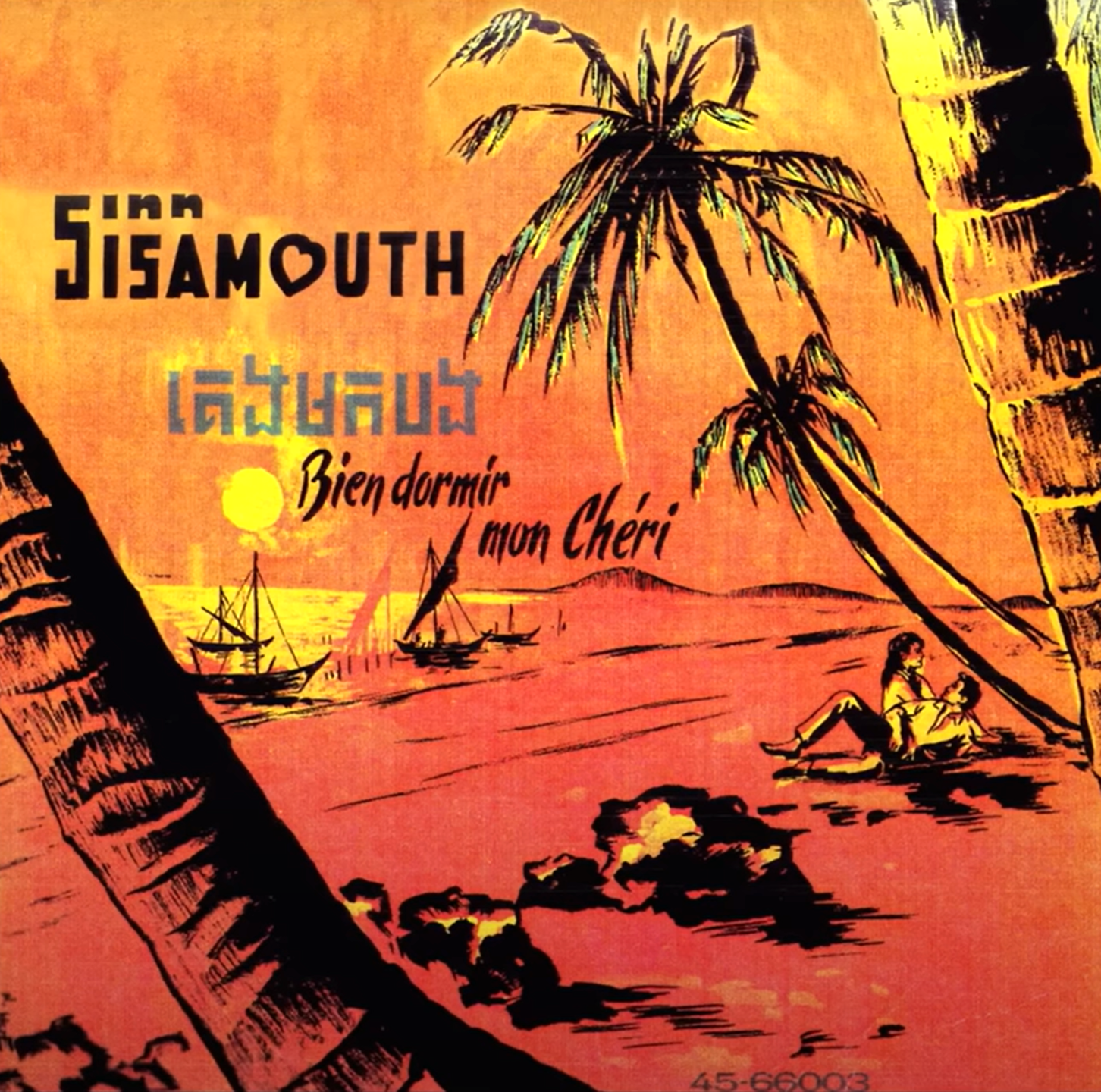 [1] The movie crew included famed photographer Roland Neveu (still photographer), fashion designer Romyda Keth as artistic adviser, and Hélene Bizot, Francois Bizot's daughter, a young French-Cambodian model and fixer for the movie who got sentimentally involved with French actor Gérard Depardieu.]
Photo: "The forests, the ancient temples..." [Then Prince] Norodom Sihanouk and [future Queen Mother] Monineath singing together. (movie screencaption)
Tags: music, Modern Cambodia, independence, 1960s, 1970s