First Colloquium on Archeology and Restoration, Mexico-Cambodia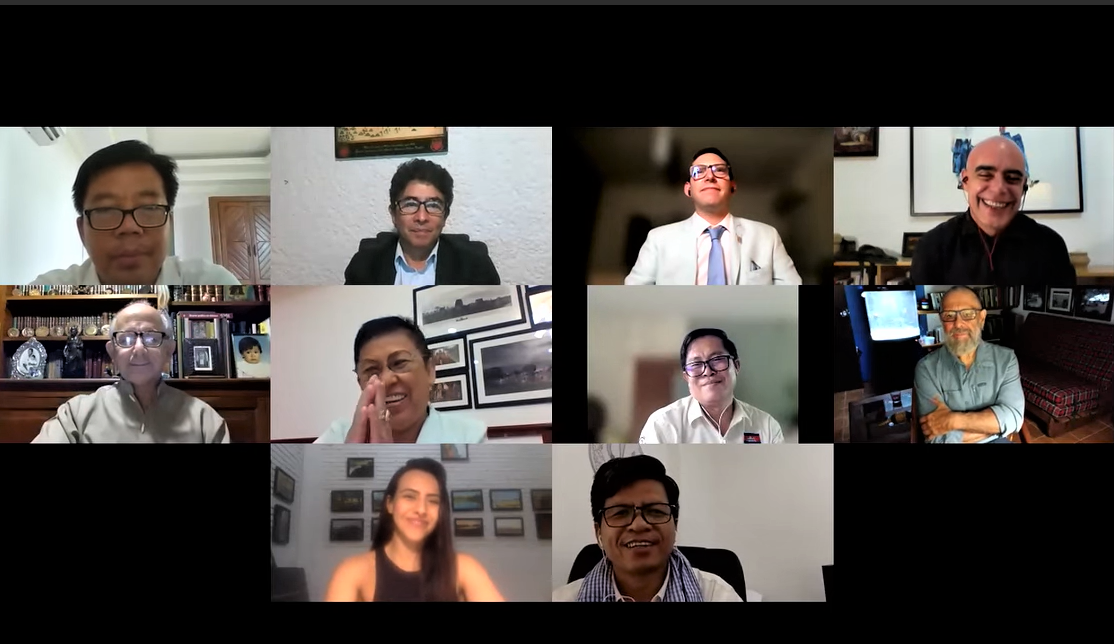 Languages : English, Khmer, Spanish
Subtitles: Spanish
June 6th, 2021 - 86 min.
This inter-continental dialogue, a first in the field of archaelogy and monument preservation, was initiated by artist Fernando Aceves Humana (La Buena Impresión and Studio Char RUFA in Phnom Penh) and Ms. Chau Sun Kerya, Special Advisor to Apsara Authority, with the support of APSARA-Cambodia, Secretaria de Cultura de Mexico, INAH-Mexico and Fundación BBVA Mexico.
Contributions by Archaeologist Sergio Gómez Chávez, Director of the Ciudadela and Tlalocan projects, Archaelogist Kim Sothin, vice General Director of APSARA National Authority, Archaelogist Sam Oeun Pheng, Director of Archaelogy at Preah Vihear National Authority, Raúl Barrera, Director of Urban Archaelogy at INAH (Mexico), Dr. Ea Dareth (Koh Ker Research), Dr. (Ms.) Yareli Jaidar, Archaelogist Chan Kieu (Angkor Thom), Dr. Guillermo de Anda, Director of Proyecto Gran Acuífero Maya at INAH, H.E. Phoeung Sackona, Minister of Culture and Fine Arts of Cambodia.