Les archives de la Conservation d'Angkor, Dans les pas des archéologues (Angkor Conservation Archives)
by École Française d´Extrême-Orient (EFEO)
Archaeologist Christophe Pottier and Archivist MEY Sovannara present the Conservation d'Angkor archives, a real historic treasure.
Published: March 11th, 2021
Author: École Française d´Extrême-Orient (EFEO)
Language : French
The collection, a trove for current and future archaeologists and historians, is being digitized by EFEO. To access, click here.
Part of the Celebration Series on the 120th Anniversary of Ecole Francaise d'Extreme-Orient.
Photo: Some of Georges Trouvé's excavation reports written down on the spot (capture from the film)
Tags: archaeology, history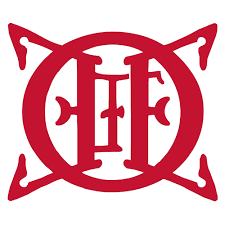 École Française d´Extrême-Orient (EFEO)
The French School of the Far East (École française d'Extrême-Orient, abbreviated EFEO) was founded in 1900 with headquarters in Hanoi, in what was then French Indochina. After the independence of Vietnam, its headquarters were transferred to Phnom Penh in 1957, and to Paris in 1975.
Its main fields of research are archaeology, philology and the study of modern Asian societies. Since 1907, the EFEO has been in charge of conservation work at the archeological site of Angkor.