Princess Buppha Devi's Apsara Dance in 1966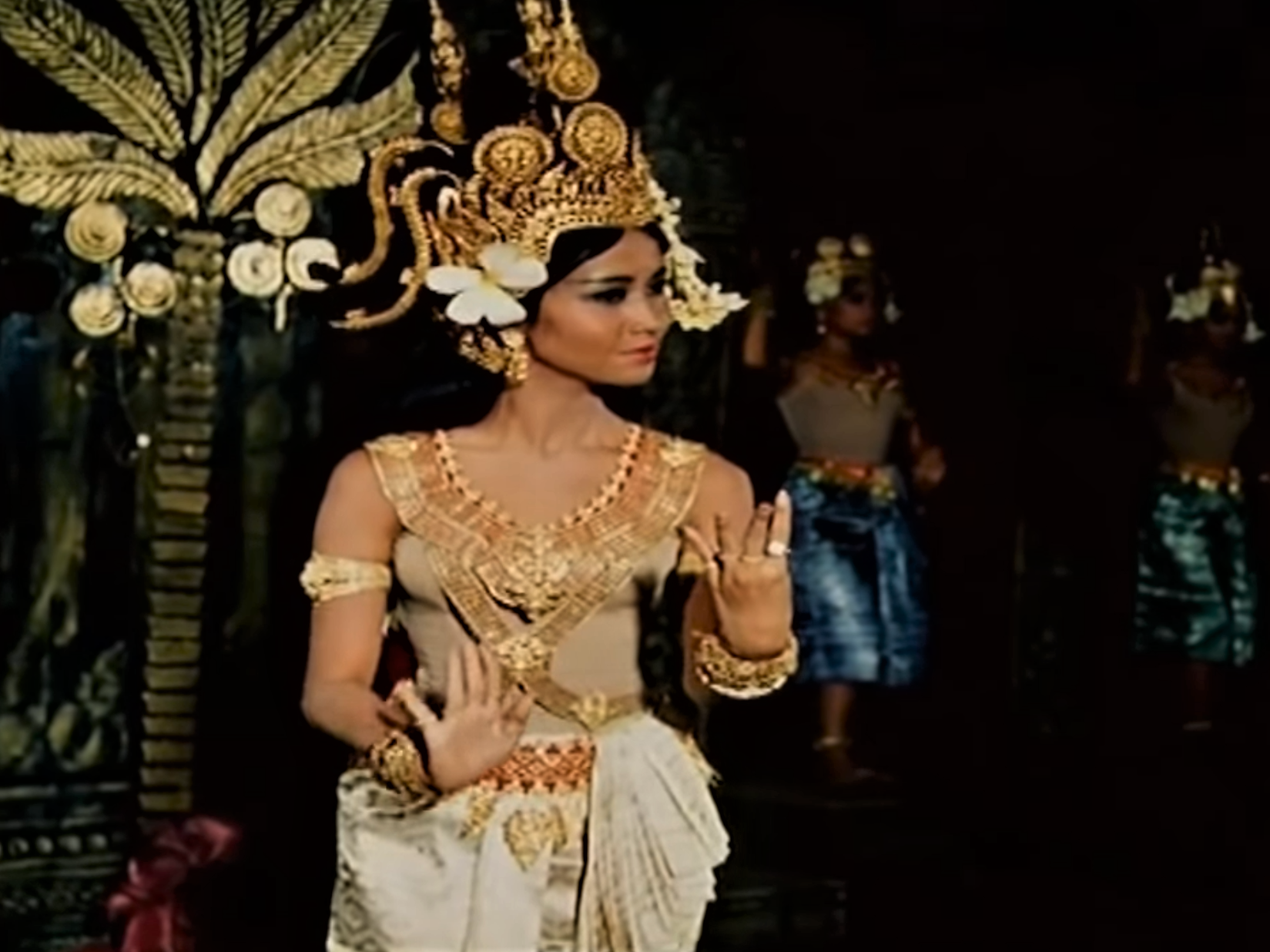 Published: 1966
Language : Khmer
In the 1940s, Queen Sisowath Kossamak Naryrath, King Norodom Suramarit's wife, was invited to the Sothearath primary school for a performance of classical dance prepared by the school mistress, where the students performed in Apsara attire including mokot (crown), sampot (skirt) and flowers like the "celestial dancers" on Angkor or Bayon bas-reliefs.
It is said that this performance inspired the Queen to re-create the Angkorian dance figures, partly kept alive by the Royal Ballet of Cambodia. Queen Kossamak encouraged her first grand-daughter, Princess Norodom Buppha (Bopha) Devi, a daughter of Norodom Sihanouk, to become the first public performer of this new form of "Apsara Dance". The princess, who had started practicing at the age of five, performed for his royal father's movie.
From the 1966 film "Apsara", directed by HM King Norodom Sihanouk. Retrieved and posted by devata.org in 2013.
Read more about the Princess' debut and vision for the Royal Ballet in this interview recorded in 2014 (in French).
Tags: dance, apsaras, Royal Ballet