The Bharatiya Natyashastra
by Padma Subrahmanyam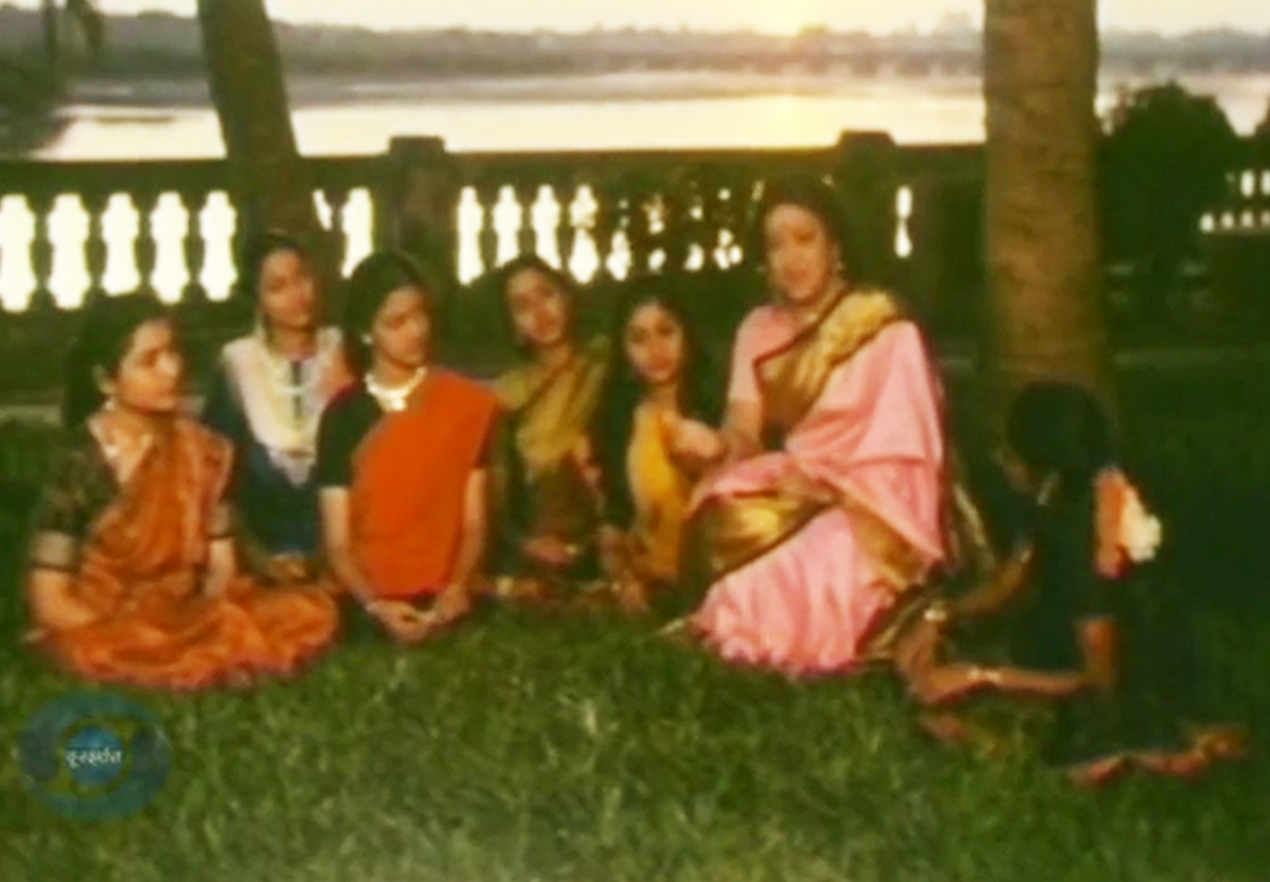 Languages : English, Hindi, Tamil
A truly magnificient monument to Indian dance and music tradition, aesthetics and spiritual message, this ambitious documentary series was presented as a "comprehensive Introduction to Bharata's Natyasastra, the oldest treatise on performing arts in the world. This 13 Episode Series is a Valuable Set for Dance Students, Teachers, Performers, and for All Lovers of Indian Aesthetics and Performing Arts."
This ode to Indian unity "from Thibet to Kerala to Rajasthan" -- and even to Southeast Asia -- stresses that "so far [in the 1970s] 45 versions of the Natyashastra" treatise had been identified across the Indian subcontinent. The pedagogical format of the series does not prevent of screening it as a lively reflection on Indian performing arts.
ADB Input: This quest for a common ground to Indian classical and traditional music reminds us of the much more recent project by composer A.R. Rahman, Harmony (2017), which unfortunately remains unaivalable if you're not Amazon Prime suscriber.
A 13-instalment documentary series about Regional, Desi Traditional, Bharatanayam Kathak, Manupure, Odissi, Chhau, Natya traditions like Kathakali Yakshagana etc. You can watch the first 6 episodes here.
Part of the Internet Archive Collection Cultural Resources of India.
Photo: Dr. Padma Subrahnayam teaching students in Madras (Chennai), c. 1970.
Tags: dance, Indian aesthetics, Indian music, Indian studies, music, performing arts
Padma Subrahmanyam
Dr. Padma Subrahmanyam (4 Feb. 1943, Madras (Chennai)) is a respected dancer, research scholar, choreographer, singer, composer, teacher and author who has notorious contributed to the knowledge and practice of Indian classical dance.
Born into a family of Tamil renowned artists -- her father, K. Subrahmanyam, was a pioneering filmmaker, her mother, Meenakshi, probably the first woman lyricist and music director in Tamil cinema --, she learned Bharatanatyam dance from the age of 5, was trained under the famous dance guru Vazhuvoor Ramaiah Pillai and made her stage debut in 1956.
An avid reader of ancient treatises and researcher in ethnomusicology, she submitted her PhD. thesis on 'Karanas in Indian dance and sculpture' as seen in the temples of Chidambaram, Thanjavur and Kumbakonam while she was already teaching aesthetics history, and developing new approaches on Indian classical dance with the assistance of her brother Balakrishnan, a documentary film-maker, and his wife Shyamala, a renowned singer and research scholar in classical and folk music.
Invited to share her vision in USSR -- she was the subject of the Russian film Queen of Dance --, Japan -- she was the world's first dancer to receive Japan's prestigious Fukuoka Asian Cultural Prize for her contribution to development and harmony in Asia -- and various countries, Padma is a famed choreographer and author of many books, including Bharata's Art – Then and Now (Bombay, 1979), and Natya Shastra and National Unity.