The Royal Ballet in the 1960s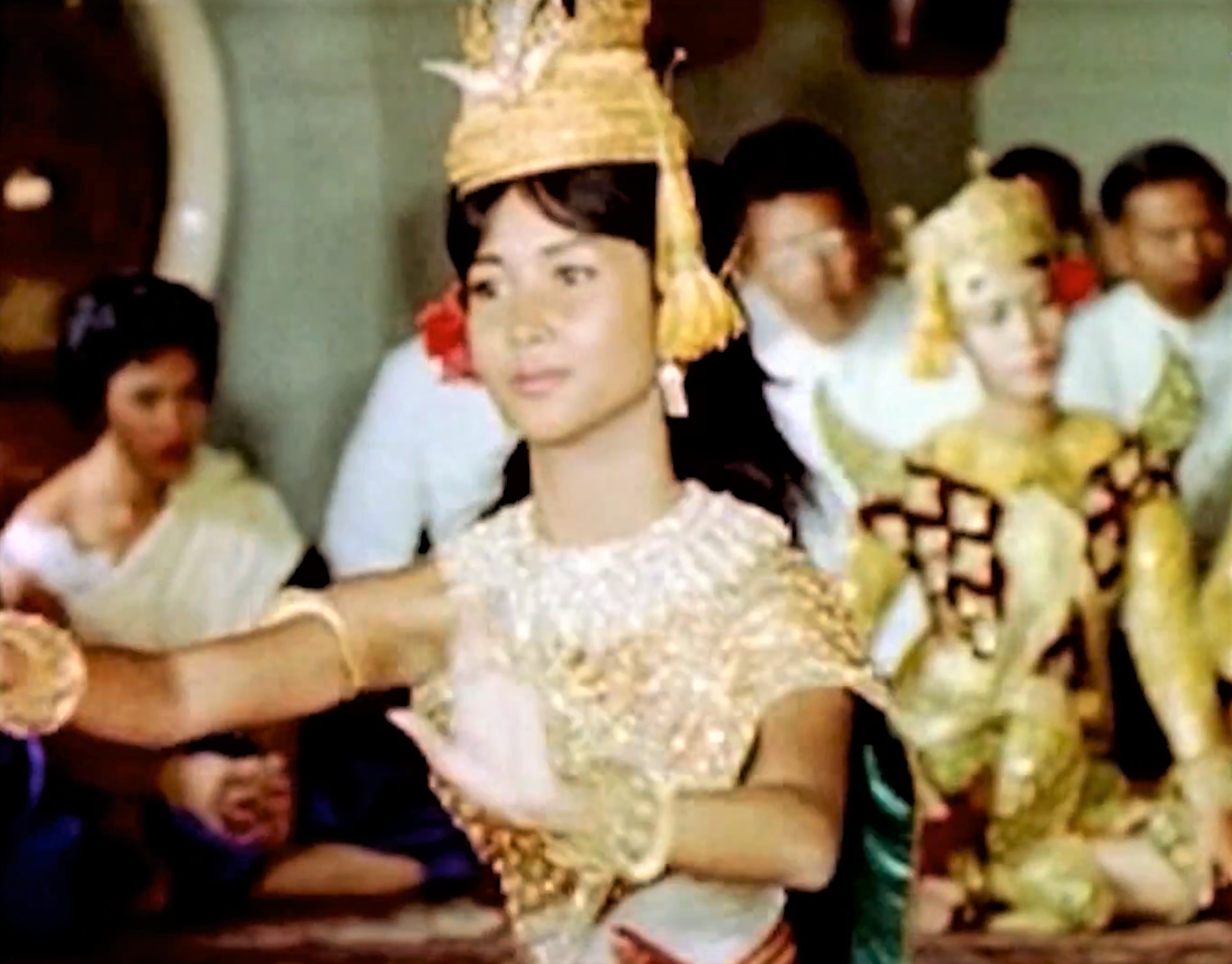 Published: 1968
Language : English
Shot by a crew of USIS (United States Information Service) at Phnom Penh Royal, with also excerpts from contemporary movies featuring the Royal Ballet, this documentary dedicated to Queen Kossamak of Cambodia reflects the first choreographies of traditional court dance inspired by "Apsara dance", the new style designed by the Queen and stunningly performed by her grand-daughter, Princess Norodom Buppha Devi, then 16 years of age.
Even if the American producers have sometimes substituted the classical Khmer music with some Hollywood-like musical score, this document remains crucial to understand the scope of the changes brought by Queen Kossamak.
Original title: The Royal Ballet during the Sangkum Reastr Niyum.
The original copy is kept at the Norodom Sihanouk Archival Collection at Monash University, Australia. Courtesy of Ambassador Julio Jeldres, curator of the Collection.
Tags: Royal Ballet, Royal Family, court dance