Guardian Lions of Banteay Chhmar
by Angkor Database
4 guardian lions unearthed on the 12th century archeological site of Banteay Chhmar.
Published: February 2020
Author: Angkor Database
Five years after the discovery of several giant heads on Banteay Chhmar vast site, four guardian lions have been found in the mud of one of the multiple barays (reservoirs or moats) surrounding what researcher Peter D. Sharrock has called "the garrison-temple". The excavation took place on the western bank of Prasat Mebon reservoir, which has been devoid of water in the recent years.
Two of these sculptures typical of the Khmer stone art are in a remarkably good state, while the two others have been severely damaged. They were part of the network of causeways, ramps and gates surrounding the main temple of Banteay Chmar and its nine (or more) "satellite temples", built from the end of the 12th century under the rule of King Jayavarman VII.
The guardian lion in Khmer temples (សិង្គ in Khmer, from the Sanskrit sinha or simha) is a direct influence of Indian sculptures, since the protective, mythical figure is a staple of Hindu and Tantric structures, and lions abunded in India's natural habitat while the species remained unknown on the lands of what it is known as Cambodia.
It is sometimes represented as the mythical Gajashima, lion with a snout. Nevertheless, stone or metal lions guarding entrance ways and bunds are also common in Chinese architecture.
The discovery at Banteay Chmar, early February 2019, has been supervised by Ms. Mao Malay, head of the community organization helping in the rehabilitation of Kompong Toek (Water Village), Baray Mebon, Banteay Chhmar district.
Tags: guardian lion, archaeology, Banteay Chhmar, Jayavarman VII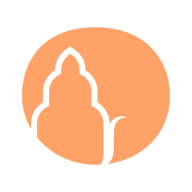 Angkor Database
Angkor Database - មូលដ្ឋានទិន្នន័យអង្គរ - 吴哥数据库
All you want to know about Angkor and the Ancient Khmer civilization, how it keeps attracting worldwide attention and permeates modern Cambodia.
Indexed and reviewed books, online documentation, photo and film collections, enriched authors' biographies, searchable publications.
ជាអ្វីគ្រប់យ៉ាងដែលអ្នកទាំងអស់គ្នាចង់ដឹងអំពីអង្គរ, អរិយធម៌ខ្មែរពីបុរាណ, និងមូលហេតុអ្វីដែលធ្វើឲ្យមានការទាក់ទាញចាប់អារម្មណ៍ពីទូទាំងពិភពលោកបូករួមទាំងប្រទេសកម្ពុជានាសម័យឥឡូវនេះផងដែរ។
Our resources include the on-site Library at Templation Angkor Resort, Siem Reap, Cambodia, with exclusive access for the resort's guests. Non-staying visitors can ask for a daily pass here.