Preah Vihear Photo Essay
by Sakphearoth Kea
Personal photo-essay by a young Cambodian photographer on Preah Vihear Temple
Author: Sakphearoth Kea
Hovering on the ridge of a 525 meter-high plateau part of the Dangrek mountain range, Preah Vihear Temple (ប្រាសាទព្រះវិហារ Prasat Preah Vihear) is the most spectacularly situated Khmer buildings of the 9-11th centuries.
Believed to have initially been a retreat for brahmins, it became a vast building ("a series of sanctuaries linked by a system of pavements and staircases over an 800 metre long axis", to quote the Unesco Heritage List description) dedicated to the cult of Shiva.
In 1962, an international Court of Justice gave the Kingdom of Cambodia the exclusive rights over the ruins, for a time claimed by Thailand.
Read more about Preah Vihear here.
Angkor Database comments:
Young Cambodian photographers such as Sakphearoth Kea here express a special intimacy with the remains of the Angkorian civilization. "When I was a kid, I traveled a lot by car around the country with my family", recalls Phearoth, "and Preah Vihear has always fascinated me. I often like to put myself in shots, deciding on the angle and light before asking a relative or a friend to take the picture."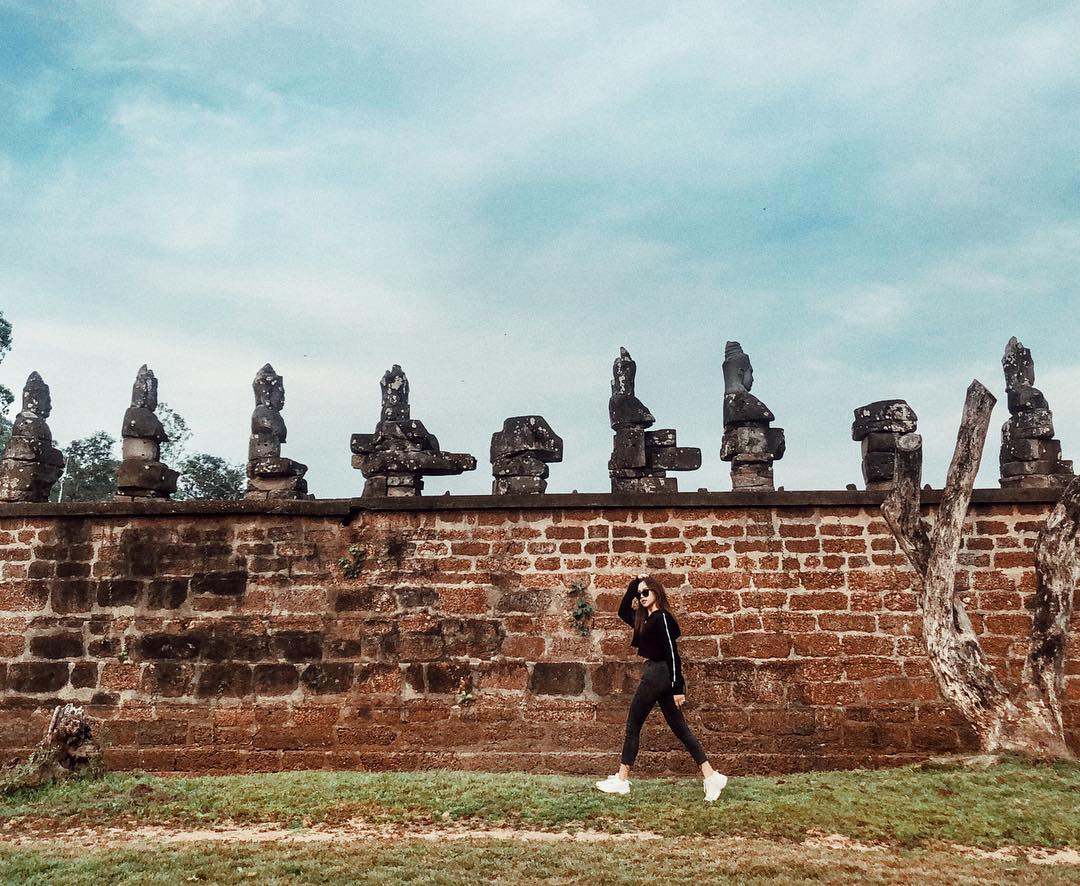 Walking by the giants near the Bayon. Photo: Sakphearoth Kea
Tags: Preah Vihear, Shiva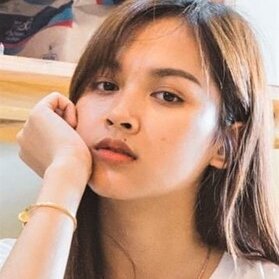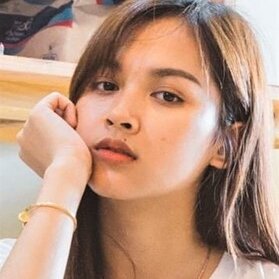 Sakphearoth Kea
Sakphearoth (1997, Siem Reap) has been extensively traveling across South East Asia and Cambodia since her childhood.
After working in advertisement photography, she's developing her own photographic style and skills.